The Cube Returns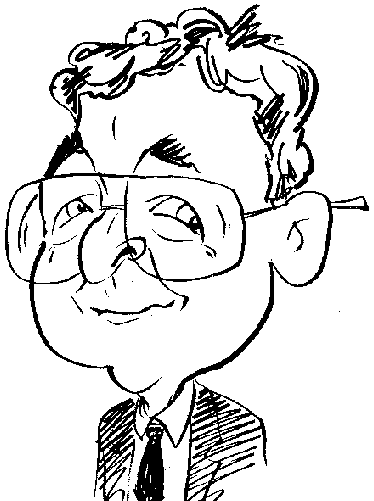 Just wonder whether a certain Hungarian Professor of Architecture and Design realised how long lasting his creation would be.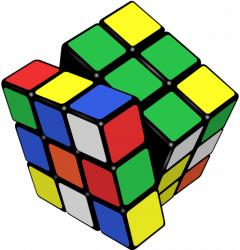 For some, the defining memory of the Eighties could well be that of the fiendishly clever, or perhaps you prefer the description of annoying, puzzle – namely the Rubik Cube. I have to confess to being one of the many who fell under the spell of this contraption and spent many hours in attempting to solve this puzzle developed by Erno Rubik, a Hungarian Professor of Architecture and Design. Laying claim to the title of the world's fastest selling puzzle game with sales of over 250 million units, the Rubik Cube is due for a return thanks to those people at Drumond Park.
In case you totally missed out on the original appearance of this addictive puzzle. The device, as you might suppose from its title, is cube shaped. In fact the cube is made up of 27 smaller cubes (3 x 3 x 3) that have individually coloured faces and are interlocked in such a way that you can rotate and twist each face or level either clockwise or anticlockwise.
Basically the idea is that you twist the various faces and levels in order to arrange each face so that it shows a single colour whether green, blue, yellow, red, orange or white. Simple as it may sound, this is not an easy task. There are a possible 43, 252, 003,274,489,856,000 combinations for the 54 coloured faces. However don't let this large number of possibilities put you off; just think of beating the world record time, set at 7.08 seconds, for a single solve– the UK record is held by Breandon McElhill with an unofficial personal best of 7.94 seconds. For others, the basic challenge is not enough so they set about solving the puzzle one-handed, blindfolded or even using their feet – but it is not compulsory to attempt these tasks.
My own more humble, prosaic attempts are pitiful by comparison. When the Rubik Cube first appeared, I could solve (admittedly being helped by a cheat guide) the cube without breaking sweat or any records but that was then; now I'm struggling. This is due to a combination of failing memory (I can't remember the correct sequence of moves) and I have lost the original cheat guide. There is a Solution Guide included in the package but I have yet to master its terminology and usually finish up more confused than when I started. Frustration strikes once again in my household.
Puzzles are meant to be challenging and the Rubik Cube certainly qualifies. It will stretch young and old alike as they twist and turn the faces and levels to solve the puzzle. You can even create your own puzzles by designing patterns and then attempt to create them on each side of the cube. This latest version of the Rubik Cube is available for £9.97 including shipping from Amazon is available for $9.93 including shipping from Amazon is available for €13 including shipping from Amazon. Just remember to take your socks off when attempting the puzzle using your feet.