Sharp XL-HP404E 5 CD Autochanger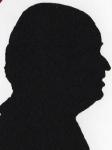 Review controls
I have long used a multi CD player, my unit started playing up and the warranty was long past. I looked in shops and online multi CD units are no longer that common.
One of the few manufacturer producing reasonably priced units is Sharp and the 5 CD unit took my fancy, both design and perhaps just as important size and price.
It is only 18.5x30x25.5 w,d,h not the normal way to describe things but as it sits on a shelf the width was the most important followed by depth and the least important – within reason from my point of view - height.
This has a 5CD autochanger and after a couple of weeks of use I have the changing down to a fine art, I could, should I wish, change four of the CD's whilst playing the fifth. Initially I was not that keen on the information displayed as I have always favoured 'time remaining' but with this unit it is not possible. You can display the total length of the CD – even while playing – but the display is set to return to track number and time elapsed for that track.
As with most modern units this can play CD-R and CD-RW and various other types. It also has FM/AM radio and even provides reasonable aerial leads for both AM and FM. There is also a cassette deck that can play one or both sides, however the displayed information here is less useful.
As regular readers will know I do not review a lot of audio kit, my reason was to find a replacement for my old 3CD autochanger however be it by luck or good choice I found it first go with this unit.
There are a pair of speakers provided (16.5x26x26 w,d,h) that are rated at 100watts, I tried these and they were perfectly adequate but many years ago I had a pair of speakers built for me and while I think three music centres/audio units/CD multichangers the names have changed over the many years involved, have expired, these speakers are still turning out excellent sounds and just as importantly it would be hell to move them as the room is all but constructed around them, did I say they were large and it was nice to be able to use my own leads as the Sharp system uses the same gripped bare leads so favoured umpteen years ago when I first had my speakers.
There is a remote control it has 38 buttons and once the CD's or cassette are inserted then you can sit or lie back and control the whole unit. The radio allows up to 40 AM and 40 FM stations to be preset. You can program up to 32 CD tracks for those extra special occasions. There is also a built in clock and this can be used for 'sleep' or recording purposes to the cassette. There is a 32 page manual and with diligent reading this can answer all your questions. If you follow the link below to the Sharp site you can download the manual to see if the unit can do that special thing that only you need.
The stated price is around £130 but www.tesco.com have it for £99.99 and a Scottish company www.robertsons-online.co.uk have it for £94 both companies offer free delivery.