GYA The Meteorite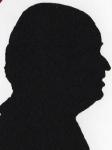 A meteorite has landed preprogrammed with games that are truly out of this world, find, memorise and push the twelve buttons to control the ten different games … clear all ten games to play the final showdown.
That is the statement on the side of the box, within the clear plastic the black ball with twelve red eyes (like reflectors) waits. This toy is described as for 6 years upwards. While at that age pressing the various buttons on GYA may produce results I suspect an older child will be needed to get the best from it.
This is another product from TOMY who seem to want to spread their wings a little from their normal pre school products as with Get A Letter (xx/11/06).
Praise be a box that does not need to be totally destroyed to remove the contents and better still a plastic innard that opens to allow the meteorite to be removed without the use of scissors.
It requires 3x'AA' batteries that are not supplied but this is stated on the box. You will also need a small cross headed screwdriver to undo the small screws to insert the batteries. This is a fiddly process and certainly something for a teenager or adult to do.
There are eight single player games of five levels and two single level games for two players. All these must be completed before you can progress to the final game.
I will just mention one game although the instruction sheet gives a brief outline of what you need to do for each game. The sheet covers six languages. The games are First Contact, Orbital, Signals from Space, Code Breaker, Earth Tragedy (two player), Sonic Pairs, Virus Attack, Flash Forcem Mystery Light Chase, Last Battle (two player), and then once you have successfully completed all the above you can move onto the Final Showdown.
First Contact is a simple game of pressing the lights after they flash and remember the meteorite has twelve lights within the reflectors and however you hold it you will never be able to see more than eight at a time. Great for dexterity, even at the first level it requires lots of movement to find the light before it goes out, miss too many and you lose. Sounds within the unit are clear and well presented without being of a level to annoy anyone more than a few feet away. If you go to the second link it takes you to a GYA site and you can even see a demo of the game. As with most modern sites there is a range of peripheral information available.
The black plastic is amazingly tactile and all the reflectors are slightly recessed. Providing you have remembered to purchase the batteries then this should certainly give you a good amount of peace and quite for a number of days, dependant on the age of the child.
Toys do not seem to attract discounting and the best price I could find was £19.99 from the first link below, this does include free delivery.
http://www.amazon.co.uk/exec/obidos/ASIN/B000FUJQQO/kelkoompcpc-21/ref=nosim