Labels for Everything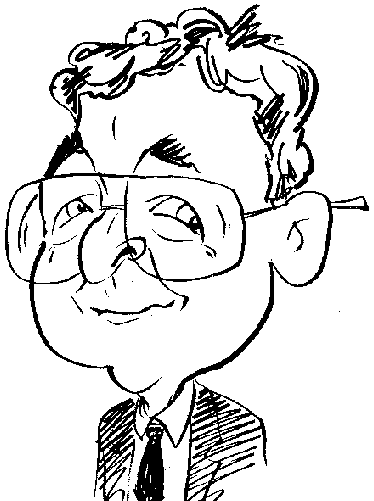 Review controls
I have been a long time user of a Dymo handheld device for printing labels on tape. The company also produces printers for creating paper-based labels.
I am an inveterate labeller. Whether it is my music collection, DVDs or even just to identify which plug connects to which device, you will usually find a label, with appropriate information, attached. As a result I am an obvious candidate for a device that can print professionally looking labels to add that touch of style which I would rarely achieve if left to my own devices. Offering to provide label printing capabilities is the Dymo LabelWriter Twin Turbo model.
Opening the box reveals various items, not least is the LabelWriter Twin Turbo printer. Measuring 19 x 18 x 15cm, this metallic grey with a hinged smoky transparent face-plate unit has a striking resemblance to a robotic head. The effect is emphasised by the two blue LEDs, for form feed purposes, that could almost be eyes.
At this point I should mention that the Twin Turbo designation, and reason for the two form-feed controls, is that this label printer can simultaneously hold two different sizes of labels enabling you to print different information to each one. Along with the label printer, the box contains a 3-pin power cord and AC adapter; USB lead; two rolls of labels; a CD containing DYMO software for use with either Windows or Mac systems; plus various documentation that include a Quick Start Guide.
Both the power and USB leads connect to the back of the printer where you will find cutaway channels to help keep the leads out of the way when positioning the printer on a flat surface. Inserting the labels, which are the only consumables required as the printer uses thermal technology when printing, is straightforward.
However before attaching the label printer to the computer, it is necessary to install the provided software. You will be given a choice of USB, serial or LAN connection. At the appropriate point you will be advised when to connect the label printer in order for the installation to be completed. A Dymo label printer icon will appear on your desktop while macros will be added to Microsoft Word for printing labels direct from this application.
When you first run the Dymo software, you will be offered options to register the device plus set up a default return address label using your choice of font. The program's interface concentrates on the ease-of-use aspect and incorporates a WYSIWYG view of the label being produced. As you enter information for the label it will appear on the on-screen representation.
Various sizes of labels are available in the form of templates that help with the positioning of information. Included among the supplied templates are those for address, shipping, CD/DVD, visitor badge or bar codes. If none of the supplied templates are suitable then you can always design your own label layouts. Tools are available to add normal and artistic text, graphics, a time stamp and number counter. There is also an address book feature for holding data is CSV format.
The quality of label produced is of a fairly high standard with no smudging. However you are limited to just black print as colour is not a feature of this device. Speed of printing is not too bad although I was unable to get close to the quoted 55 labels per minute. For example, one test run of a label consisting on a small graphic and an address, could only manage 15 labels per minute.
I would have preferred the printer to have featured an on/off switch, after all we are supposed to be cutting back on wasted power consumption, but you can detach the power lead to achieve the same aim. Disappointingly I was unable to get this device running on a Vista system as the relevant computer was unable to locate the printer during the installation. The Dymo LabelWriter Twin Turbo requires a computer running Windows 98/Me/2000/XP or Mac OS 10.2.8 and later. Expect to pay £144.21 for the printer and between £9 and £20 for replacement labels depending upon type.
http://global.dymo.com/enUS/Products/LabelWriter_Twin_Turbo.html