Upgrading to Windows 10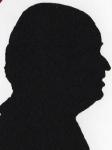 A few days before the 29th July I was send a USB with a 'late build' of Windows 10. As with all major alterations I approached this with more than a little trepidation, below is the story of what happened on Monday 27th July 2015.
At 9AM I was at the desktop of a Windows 8.1 notebook, I inserted the USB stick and waited while the 6.75GB of files on the USB stick sorted themselves out. Then the first indication something was happening a dark blue background with white lettering said 'Preparing' then this changed to 'Check' which gave an option to check for latest files online.
At 9.02AM it displayed 'Making sure you're ready to install' which soon changed to 'Making sure you're PC has space'. At 9.07AM it changed to 'Ready to install'. Then things quietened down and you have time to go and do the washing up or make a couple of cups of coffee as its 9.21AM before 'Will restart in a few minutes' and then at 9.24 'Restart'. At this point the background was still the Desktop as you had in Windows 8.1.
The next screen shown at 9.25AM was different black background with white lettering 'Upgrading Windows' and below this 'Sit Back and Relax'. Well you might as well as things slowdown; you might as well leave it as your input is not required. Important things like ironing could take place.
It starts copying files
At 9.39 'Copying Files' is finished and a Reboot takes place.
At 9.42 'Installing Features and Drivers'.
I noticed that the 50% complete on the countdown clock took place at 9.54AM.
70% complete and a reboot at 9.57AM. At 9.58 it moves onto 'Configuring Settings'.
Then the fear of everyone takes place with the countdown clock showing 92% completed and the Configuring Settings % showing 68 a long wait with no activity but eventually it continues with a move to 69% and at 10.14 the first look at a Windows 10 screen.
Your finger now needs to press next three times and at 10.15AM 'Windows Logon' followed by 'Lets Start' at 10.17AM. Then screens similar to Windows 8 onwards, 'This Won't Take Long', 'Setting Up Apps', Taking Care of a Few Things'.
All seems to go OK and Windows boots and shuts down in the same time as it did before. I noticed in the hour after installation that a number of updates took place and things were a little less responsive.
This item has been about what screens you are likely to see during the upgrade procedure. There are some changes to the layout but the Desktop is still there and I was pleased to say looked the same as it did before the upgrade.
Of course menu items are different and in some cases under different headings. These features are beyond the scope of this item today. I hope to cover them in a later article when I have used it for longer.
I also hope to cover a full install from a blank PC as and when I can get the media to do so.
One final thing, if you decide you do not like Windows 10 you have one month to revert it to Windows 8.1.
More details available at www.microsoft.com