A Facial Make-over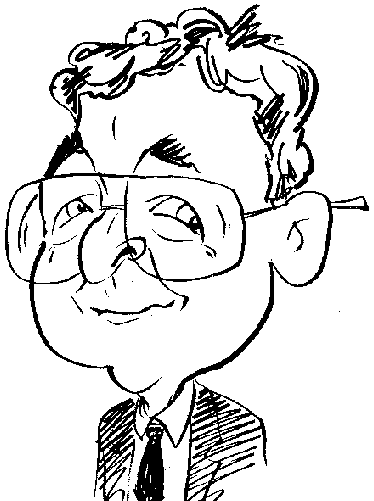 It is not just celebrities who can benefit from a digital make-over. Now you can use a software package to tidy up your own image.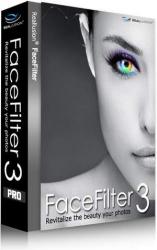 The digital age has totally disproved the old adage that "the camera never lies". No longer can we put our trust in the displayed image will give us what actually existed at the moment of capture. Often referred to as "airbrushing", this technique can be used to remove unwanted items and blemishes plus add what was never there in the first place especially with regards to the physical appearance of the individual subject. Offering to put this type of functionality, regarding the face, into the hands of you and I is FaceFilter PRO.
Developed by Reallusion, and now up to version 3, FaceFilter PRO is available as the standard package at a price of £69.99 or bundled with Makeup PRO and bonus content which will cost you £99.99. This review will concentrate on the features available from the main FaceFilter PRO product.
Describing itself as the "Ultimate Photo Beauty Kit", FaceFilter opens up with an overlaid menu offering a choice of Product Demo, Training Resources, Get more content, and check for updates. While it is easy to move on from this menu with a single mouse click, I could find no way of turning off this menu so that I could get straight to work when subsequently starting the product.
FaceFilter PRO works on a project basis with a number of samples provided for practising different techniques. You can set up your own projects by importing an appropriate image. Although it is possible to work with a profile image, a full face view would be a far better option.
Various menu options and tool bars are arranged across the top and left side of Before and After previews of the current image. Running down the right side of the screen is a Modify panel with its content changing according to which mode is currently selected. A Content panel will appear when more than one image is loaded.
A tabbed panel, near the top of the screen, will allow you to switch between modes designated as Import, Fitting, Makeover, Reshape, Effect and Export. Initially your choice will be limited to Import until an image or project is loaded. When viewing your image you have a choice of side-by-side Before and After images, a single image divided vertically showing Before and After views or just a single After image. You can expand your work area by detaching the Modify panel.
Once your image is imported you can make adjustments to the white balance and tone plus view and edit EXIF information. Selecting the Fitting tab brings up an adjustable selection box around the image. You can adjust the position, size and angle of this box. Further options with this mode, available from the Modify panel, allow you to select and make adjustments to specific facial areas such as left and right eye, nose, mouth and contour of the lower half of the face. Generally the program makes an excellent choice when selecting these areas and only minor adjustments will be necessary.
Giving you access to skin foundation, facial makeup and eye makeup tools, the Makeover tab contains slider bars to adjust the application of each tool to specific facial features. Any adjustments appear almost immediately. The Reshape tab lets you make adjustments to the face plus move, rotate and scale the mouth, nose and eyes. While adjustments are meant to be beneficial, it is possible to produces rather outlandish features with this section.
When working with the Effect tab you have the choice of making adjustments to the lens filter or DOF (Depth of Field) as you move slider bars controlling brightness/contrast, hue/saturation and colour balance for either the foreground or background. Your enhanced images can be saved in either JPEG or TIFF format with an adjustable size measured in inches, centimetres or pixels for use in various situations.
FaceFilter PRO 3 provides you with the ability to apply a range of make-over features to photographic portraits. Minimum specifications call for a dual core processor with access to 2GB of RAM and support for DirectX 9. 2GB of hard disk space will be required and a screen resolution of 1024 x 768 running Windows XP (SP3) and later.