Keeping It Safe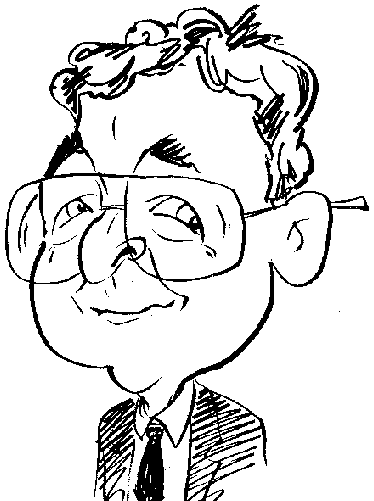 Review controls
It is your data and your responsibility to keep it safe by making use of any tools that are available.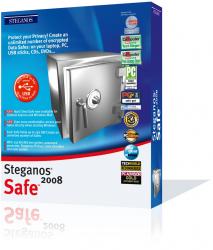 When keeping your data safe, especially the sensitive kind that is so attractive to certain individuals, what could be a more appropriate method than to use a safe. However, rather than the physical metal box used for personal valuables, your data could be placed in the software equivalent of a virtual hidden container on your computer. This is the rationale behind the Steganos Safe title which is now in its 2008 version and is available from Phoenix Software.
As part of the product's installation routine you will be offered options to include modules for a portable safe and a shredder. The first time you run the main safe application, you will need to activate the software. This task requires a live Internet connection and the entry of a fairly lengthy product serial number (39-characters).
Although the product's title refers to a single safe, you can create as many safes as your hard drive can sustain. A wizard leads you through the process of creating a new safe or using an already existing one. When creating a new safe (or drive to use the terminology used by the program), you need to give it a name and assign a drive letter. The encrypted data will then be saved as an SLE file in a user-designated folder. Each safe can have a capacity of up to 256GB, depending upon the current circumstances of your system, for storing whatever data you want to keep safe and hidden from prying eyes.
The drive will be password protected with a choice of options available. You can create your own character-based password or have one automatically generated by the software. A third alternative would be to make use of the PicPass facility. This feature allows you to select a sequence of images, using either photos or symbols provided by the program, to act as your entry key to the safe. Any self-created passwords will be graded as to their security risk and quality. The password can be stored on a key device such as a USB stick or PocketPC - maybe even your iPod.
Depending upon the size of the new drive, the actual creation process can be rather time consuming - a 2GB drive took approximately five minutes. The new drive can be hidden or displayed in Windows Explorer when it is open. Content can be added to this drive using the standard Windows conventions of drag & drop; copy & paste; and the Send To option. With this latest version of the software, Steganos has added the ability to include Outlook Express and Windows Mail data.
While Safe is straightforward to set up and easy to use, you do need to be aware that you can only make use of the program's functionality when there is a live Internet connection. Even entering your password to open a secure drive requires an Internet connection in order to validate it.
The portable safe feature, as its name implies, allows you to create a protected area on a USB device or optical media that automatically mounts itself on the host computer when the security password is entered. The Shredder, not surprisingly, removes files and folders from the computer. It does this by overwriting the data using a user-specified method. This could consist of a single overwrite; multiple overwrites; or by using the Gutman method which complies with the security requirements of the NSA and overwrites data 35 times.
Steganos Safe requires a Pentium processor running Windows 2000 (SP4) or later with 256MB of RAM and 100MB of available hard disk space for the initial installation. Pricing has been set at £29.99.
https://www.steganos.com/en/products/home-office/safe/overview/