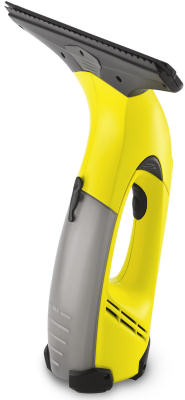 OK - teenagers aside (and I have 2) we all like the idea of a clean home and many of us spend many hours at least trying to keep on top of the endless list of chores in this department. Why? Hygiene? The (hope) that you'll be more likely to find your keys in a tidy house?
No.
Now according to a piece of research by Kärcher, a company whose business is all about helping us get that sparkling finish. According to research conducted by this company our primary concern with having our house in a permanent stage of cleanliness is the fear that our neighbours (or other unexpected visitors I suspect) show up unannounced. 61% of participants in this study admitted to this fear of having our home on show in less than pristine condition.
I wonder how many others might admit to such a fear?
For those of us with limited funds and for whom a daily cleaner is not an option achieving a clean home is a chore. Many chores actually. Kärcher's research helps identify the most irritating with window cleaning, dusting, washing up being the three most annoying.
While this is all very interesting, Kärcher have not of course conducted this study simply to get headlines - as a producer of cleaning products they'd like to help us prepare for guests! In this case they want to tackle the top of the irritating list - window cleaning. This is so annoying and so difficult to get a good result that many of us only clean our windows every six months while others delegating this chore to a window cleaner.
Enter the Kärcher Window Vac - a combination of Li-Ion powered hand-held vacuum and squeegy. Wipe over your windows with a wet cloth then use the vac to remove all the moisture avoiding those annoying streaks you get when you leave a wet window to dry naturally.
Weight could be a problem here, especially if you have a lot of windows such as a conservatory to clean and so Kärcher have kept this to a minimum weighing in at only 700g while maintaining enough power capacity to clean around 45 windows (this is based apparently on an "average" UK window size of 1m x 1.5m, which looking at my house seems fair).
If you'd like to know more than take a look on the Kärcher web site