Withings Activate Steel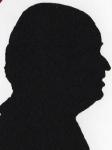 An analogue watch with a step counter. Yes analogue I do hope younger children are still taught to read a watch rather than rely on digital timepieces. This is a very smart looking offering with a circular dial and absolutely no buttons.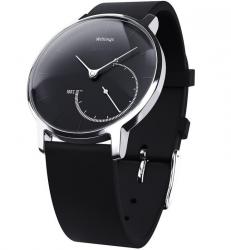 click image to enlarge
When I reviewed an earlier model I found it difficult to setup this one was a joy, press the back of the case with the tool supplied and you link to the App that you have downloaded, enter a few personal details and then the App and the watch link via Bluetooth and the time is set and that is about it, around five minutes in total.
I have always found sleep trackers to overestimate the amount of sleep I get this is an exception as during the time it was on my wrist I more of less agree with what it says.
This is called a 24/7 activity tracker and while I did not test its ability to track swimming or much running – apart from the occasional fast walk to catch a bus – it did effectively count my steps shown during the day as a second hand in the bottom right quarter of the dial. I liked the idea that you set your goal rather than being stuck with the perceived norm or 10000 steps. There are ten sections in the 270 degree dial.
I tended to sync once a day as that enabled me to remember the tasks from the previous day clearly. Each sync was not immediate or even that fast at around five minutes but you do get a % completed shown on the App.
For sleep a bar graph shows a timeline along the bottom with yellow (awake), light blue (light and fitful sleep) and dark blue (deep sleep). Below this the total duration, sleep time and most interestingly a % clock showing the amount of the total you require, my best was 68% and that for me was a very good night.
You get a similar % for the number of steps my best was 165% of my goal but my amount varies considerably and I get quite a few 'Congratulations for unlocking a quiet day badge' which may of course encourage some to take more exercise.
Withings of course do a range of other devices and they can be linked together for those who want to eat healthily and lose or gain weight via other apps.
The watch has a 3.5cm dial and comes with a black rubberised strap but for the fashion minded other colours can be purchased. Being rubber you can wear it in the shower or bath as well as when you swim, I am not sure about deep sea diving. It weights 39grams with strap attached.
Another feature is an alarm which can be set to wake you via vibrations this feature was not required by me as I do not sleep well and may not wake the really heavy sleeper either.
The internal battery is stated to last up to eight months and will automatically adjust for summer time and perhaps more impressively when you cross time zones.
The Withings Activate Steel Black is available from the link below for £139.95 with free delivery.