Wired & Wireless Mouse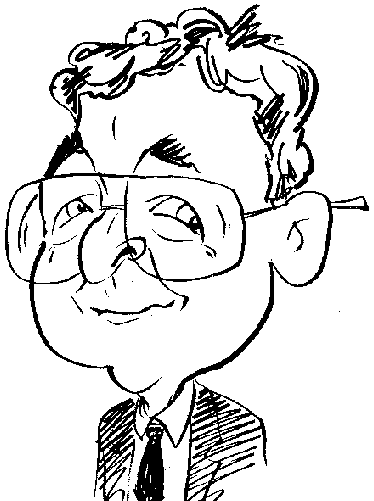 Review controls
Aiming to please both the wired and wireless mouse brigades, Trust has developed a mouse to satisfy both groups.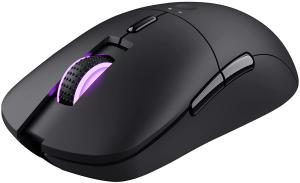 click image to enlarge
The Trust GXT REDEX product is a computer mouse that offers the user the option of wireless or wired connectivity as part of its feature set. With its matte black plastic outer shell, this mouse gives the impression that it is ambidextrous and this would be partially true in that it fits comfortably in whichever hand you hold the device. However the positioning of some of the mouse's controls could cause a problem as I will explain a little later.
This REDEX mouse has dimensions of 120 x 62 x 38 mm (L x W x H) and weighs in at 247g. This model is slightly larger than the usual pointing device I use on a regular basis, however I had no problems when adjusting to the size difference. As you would expect, the mouse features the usual arrangement of standard left and right control buttons with a centrally mounted tyre-style wheel. Completing the top-mounted arrangement is a button for switching between the supported DPI settings. All these controls are easily accessible whichever hand is being user.
On the left side of the mouse are a couple of buttons for left and right movement. Being right handed these button were ideally positioned. However I do feel that a left handed user could struggle to gain the full benefit of these controls unless their little finger was more adaptable than mine.
As mentioned earlier, this mouse has the ability to switch between wired and wireless connectivity when linking to a computer system. Wired mode is achieved via a rope-style USB cable offering USB-A to USB-C linkage. The USB-A connection plugs into an available USB port on the computer with the USB-C end being located at the nose end of the mouse. I felt this connection was perhaps not the easiest fit I have encountered. It took me several attempts at making this connection before it felt like second nature. With its length of 165 cm, this lead should be long enough to cope with most set-up situations.
As well as providing the link between mouse and computer, this lead also serves a second purpose by charging the mouse's built-in 600 mAh battery. It is this battery which delivers the power to drive the mouse during wireless activity. The link in this situation is carried out via a receiver which can sit within the body of the mouse when not required. This type of storage is a feature which I have encountered with other similar mice. The receiver will need to be inserted in a USB-A port.
As with other wireless mice, powered by their own battery, this REDEX rodent comes with an on/off switch which can be used to help alleviate battery wastage. This switch forms part of a two-button slider arrangement on the base of the mouse. Viewed from the base, the on/off button is the one on the right. The button on the left is used to switch between 125Hz, 500Hz and 1000Hz.
Attached to the USB lead is a small yellow tag which is easily missed and you might even think it was a decoration. However it does contain important information for downloading the free software supplied by the company for customising the performance and outward appearance of the mouse. Once installed this software divides its capability into dealing with Buttons, DPI and LED features.
With regards to performance, specific actions can be added to the different mouse buttons. Options are available to adjust the DPI settings with the mouse allowing you to cycle through the available settings. While not to everybody's taste, this REDEX mouse is capable of displaying different colour schemes that have been identified with names such as Colour Breathing, Rainbow and Lightning. You also have the ability to create macros for carrying out regular actions. If the mouse is to be used by different players or for use in certain games, then up to four profiles can be created to help deliver specific types of performance.
While the product is hardly going to satisfy the hardcore gamer, it should be fine for those looking for a multipurpose mouse capable of handling a mixed bag of entertainment and productivity tasks. Supplied documentation is adequate without being too confusing or overwhelming. This mouse is currently available from Amazon priced at £34.99.
Trust Gaming GXT 980 Redex Rechargeable Wireless Gaming Mouse, 200-10.000 DPI, Low Latency, RGB Mouse, 6 Programmable Buttons, Storable USB Dongle, Computer Mouse for PC, Laptop, Windows - Black : Amazon.co.uk: Computers & Accessories