SnagIt to Capture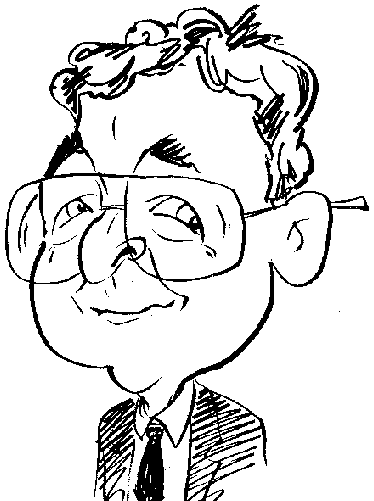 Of all the keys on a computer keyboard, the one that tends to be the most confusing for novice users is the one labelled Print Screen or Prt Scr.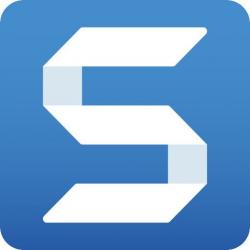 click image to enlarge
No matter how many times you press this Print Screen or Prt Scr key your printer will not spring into action and automatically duplicate a hard copy of the current screen being displayed. Actually this key does perform its task but rather than dump the screen content to your printer, this content is stored in memory from where it can be accessed by appropriate software. Offering to take over this screen grabbing activity is SnagIt.
Developed by TechSmith, SnagIt is a software product that has been designed to give the user control over the content that is captured and what happens to it afterwards. As part of its installation process, SnagIt will add itself to the Windows initial boot up routine so that its functionality will be available when required by the user from the Windows task bar. You will need to create a password protected account using a current email address in order to gain access to the program's full functionality.
Accessed from the Windows task bar, SnagIt gives the user a choice of six different options plus a Help feature that includes a number of videos with commentaries regarding the use of the program. Various preferences can be set up using a tabbed dialogue box with sections for General, Capture and Hot Keys. Among the options available are those to run SnagIt whenever Windows starts, send anonymous usage data, select the microphone to record audio content plus designate hot key combinations to activate SnagIt image and video captures.
While one of the possible hot keys combinations can open the SnagIt Capture Window, this action has its own entry in the list of options available from the task bar. This overlaid, multi-coloured window, with a menu bar consisting of File, Edit, View and Help, has tabs for switching between All-in-One, Image and Video sections of options with a large circular button for instigating the capture of a still image or video clip.
You can preview and edit these captures in an Editor, copy the capture to the clipboard, include the cursor in a capture and implement a 5 second delay in the capture. When capturing an image or video clip there is a choice of region and whether to share the captured content with others via various avenues plus apply an appropriate effect such as a caption or watermark. There is also another method of activating this screen capture software.
Partially concealed at the top of your desktop, including screens occupied by other applications, is a thin blue bar which acts as the means to activate the SnagIt capture facility. Touch this bar with the mouse cursor and a panel will drop down giving the user access to presets, options and the Editor module plus the Capture Window. With this latter feature you can drag the mouse cursor over the selected area of the screen to be captured. This area can consist of a still image or a video being played.
SnagIt does not just limit its functionality to its ability to capture sections or the whole of the screen. The program will also let you edit its content and even share it with others via different routes. The Editor module, which is launched automatically once a capture has been made or when required, provides access to various tools for working with the captured content.
When working with an image you have access to a range of tools that include annotating with features such as arrows, speech bubbles using various fonts and styles. You can add geometric shapes, either in outline or solid form using a range of colours. Areas can be flood filled, cropped, erased or highlighted. Support is provided for major image formats such as PNG, GIF, JPG, TIFF, etc; as you save your results. When the captured content is a video you can use it as the source for creating a GIF or PNG image that can be enhanced with a range of features. The resulting work can then be shared with others using options such as file, FTP, Word, Screencast, Google Drive and Dropbox to mention just some.
For those who rarely indulge in capturing elements of their desktop, whether as a still image of video clip, SnagIt could be regarded as overkill. However if you are in the habit of capturing onscreen images then this could well be the tool for you. At its most basic, SnagIt is easy to use and adds a raft of features to the basic concept of screen grabs. Currently this product is priced at £37.95.