Learning with Sphero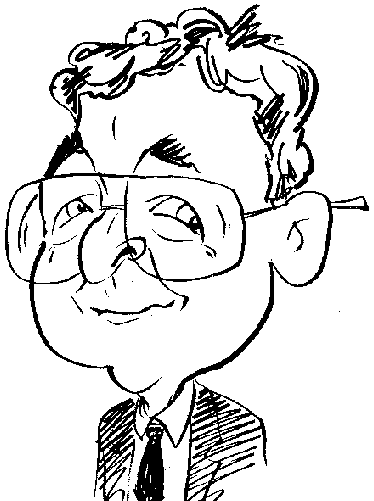 Review controls
Learning through play is a popular concept and Sphero has taken advantage of with its new Activity Kit.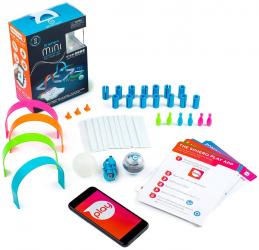 click image to enlarge
From its base in Boulder, Colorado, Sphero Inc has built up a well-respected reputation as the industry leader in the field of edTech robotics and STEM-based learning (Science, Technology, Engineering and Mathematics). Adding to its range of products, the company has announced the release of its new Sphero Mini Activity Kit. This product, featuring and based around the small, popular app-enabled robotic ball, has been developed to encourage children at home to explore different aspects of the Sphero world within a computer environment.
The Sphero Mini Activity Kit combines miniature accessories with step-by-step STEM-inspired projects. These projects have been designed to sync with the Sphero Play and Sphero Edu apps which are available for downloading and installing on a variety of smartphones. The combination of the kit and the app sets out to encourage kids to start, grow into and graduate through the enjoyable concept of play and learning within a friendly environment.
Central to the Sphero Mini Activity Kit is an exclusive clear Sphero Mini app-enabled robotic ball. This mini robotic ball, with its clear transparent plastic shell, is packed with miniature sized tech. Into the small available space, the product's developers have packed a gyroscope, accelerometer, LED lights and a rechargeable battery. This power source is rated at being able to provide 45 minutes of play time or should that be experimenting and discovery time, as early learners have fun while learning to code in the comfort of their home environment.
By taking control of the Sphero Mini ball through the Sphero Play app, a variety of games can be played that take advantage of different drive modes and the ability to change the colours of the LED lights. The Sphero Mini ball is capable of integrating a range of guided tasks that are provided by the included Activity Cards. The latest version of the downloadable Sphero app features Block Drive.
This Block Drive feature provides a coding-based driving mode that delivers a friendly introduction to basic robot coding that the company feels is perfect for beginners. Through the use of Movement Blocks, the child can provide the Sphero Mini ball with the information as to which direction to roll while Light Blocks and playful coloured LED effects add a visual appeal to the actions of the Sphero Mini ball. The Block Drive feature is compatible with the full range of Sphero robotic ball products.
While the Sphero Play app is considered to be a suitable for the younger user, those of a more advanced level can graduate to the Sphero Edu app. This app empowers the user to program the Sphero Mini as they begin to learn coding skills. The app will lead the user through skills such as drawing paths, the transmission of basic scratch block and the ability to product their own JavaScript text programs that contain action, controls, operators and other features. The Sphero Mini Activity Kit is currently listed on Amazon with a price tag of £70.01.
As I have not had the opportunity to test this product myself perhaps I should leave the last words to Paul Copioti, Sphero's CEO who stated that the "Mini Activity Kit takes our popular Mini robot a step further by offering an affordable at-home learning experience that mirrors guided lessons taught in schools. We want to give kids and their parents even more tools to create, explore and invent. Sphero has always been about helping kids go beyond code to unlock their creative potential."
More details are available from the Sphero website and the product can be bought from Amazon for £64.99 including free delivery.