Dinosaur Style Headphones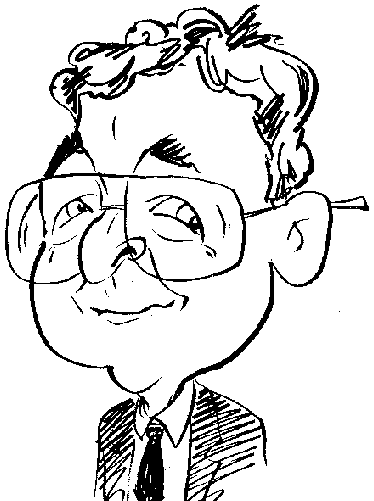 Review controls
Turn your child into a dinosaur loving music fan.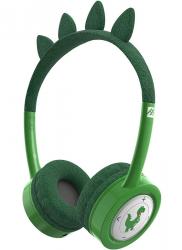 click image to enlarge
DNo doubt you have heard of the Big Red London Bus concept. This applies when you do not see an item for a period of time, then several do appear in close proximity. While I will admit that just two products do not count as several, I do feel that the arrival within a couple of days of each other, as happened with two sets of headphones, designed specifically for use by a child, does qualify as a Big Red London Bus moment. In this instance, the first arrival was the PuroQuiet headphones from Puro Sound Labs reviewed earlier, while the second set of headphones was the T-Rex model, from Little Rockerz, and the subject matter of this next review.
Children, of varying ages, love dinosaurs. I am sure that in many cases, whether the prehistoric creature was a vegetation or flesh eating breed, it would top many Christmas wish lists which would be accompanied by a heart-felt promise to take it for a walk, feed it and clean up after its normal activities. Parents, however, will have a totally different point of view as they struggle to find a way around the problem of denying their child's desire without seeming to do so. One possible solution would be to substitute an actual dinosaur with a product named after one of these fearsome creatures If the child likes to listen to their favourite music then maybe an appropriate substitute would be a set of the Little Rockerz T-Rex headphones.
Designed specifically for children wanting to fit in with their herd of imaginary friends, this set of headphones combine Bluetooth wireless connectivity with volume limitation features and a dinosaur-type head-dress facilities that give a T-Rex type look to the wearer's appearance by adding a series of spikes (admittedly little more than four triangular shaped spike made of dark green soft material) to the child's head.
Measuring 23 cm in length. the head band's metallic element of the headphones is covered by a single layer of the same material used to create the spikes. The head band can be increased by 45 mm at each end to help accommodate different head sizes. Providing the audio output are lacquered, plastic ear cups, each with a reasonable amount of padding covered by the same sort of material. Large, circular shaped buttons, embellished with a green. upright T-Rex logo decorating the outside of the ear cups. These ear cups are fairly rigid in their positioning, only allowing for adjustment in their height
With their on-ear style of positioning, the ear cups feature a single connection option. In the case of the right ear cup, this connection is used to link the headphones, via a supplied audio lead with 3.5 mm jack plugs and Buddy splitter allowing a friend to join the listening partnership, to a non-Bluetooth aware source of music. The left ear cup connection provides the means of charging the unit's internal battery using the supplied standard-to-micro USB lead. This ear cup also features controls to adjust the volume level, set at 85dB, and cycle in either direction through track listings.
Charging the headphones internal battery can take up to three hours, there is a recommendation of a four hour initial charging session prior to establish a Bluetooth connection. Details of how to create a Bluetooth connection are supplied in a small User Guide that features a font small enough to require my use of a magnifying glass. Establishing a Bluetooth connection proved to be generally quick and straightforward.
I felt these headphones were comfortable to wear for lengthy sessions. Although not particular sturdy in appearance or feel, I encountered no issues when using these headphones during the review process. The T-Rex headphones are currently available from Amazon priced at £25,19.