Kaspersky Family Security Cloud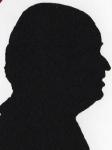 Having in recent years told you about Kaspersky Internet Security here a different product from Kaspersky their Family Security Cloud offering. This it seems is only available as a download product so for me to review it I was sent a link to download it.

click image to enlarge
The download is not large by today's standards at just over 150MB but for it to work efficiently you need regular Internet access.
This product firstly considers what is and is not safe for any devices that your children might have access to.
The My Kaspersky portal knows what devices you have and who has access to what, it can remotely protect devices and for those used by younger members it can send you reports of your children's activities but this could be a problem as far as older children might be concerned.
Unique Adaptive Security Technology is a feature that some may find a little intrusive but with those who want to get your passwords and even your bank/card details surely this is good. You will be notified and extra security will be turned on when you connect to an unsecured Wi-Fi network such as an Internet café. It even informs you when one of your passwords may have been hacked, better safe than sorry.
Secure connection a virtual private network (VPN) is the way to use the software anywhere where the network is not your own, again this may slow things down and even restrict where you visit but it's the safe way.
Finally with almost every site you visit requiring you to have a password to do more than just view you need lots of passwords, do not use the same one even if it contains upper and lower case letters numbers and symbols. Do you know how good that site is at storing your passwords, even large companies get hacked or leak passwords and while some may not be important others are so Kaspersky provide a product called password manager that knows you and keeps your passwords so when you visit those sites it logs you in and out, the worst case scenario is that you need to know the Kaspersky Password Manager password.
All this information and more is yours to absorb while the software is downloading and installing.
Once installed you get the main Kaspersky Window with any immediate recommendations like any weaknesses in your system and the solutions.
Below this two rows of four options any of which can be clicked on they are, Scan, Database Update, Protection for Kids, Password Manager on the top line, the second line is Privacy Protection, Safe Money, Protection for all Devices and Secure Connection.
If this is not enough details click the more button and see a whole ream of other options with graphs immediately available for Application Control, Network Monitor and a Reporting option all from a single extra click.
Perhaps the one thing to check is that you have 'Safe Operation Settings'.
Kaspersky Family Security Cloud protects up to 20 devices (1 year) for £99.99 and £164.99 for 2 years.