Hamleys Christmas Toys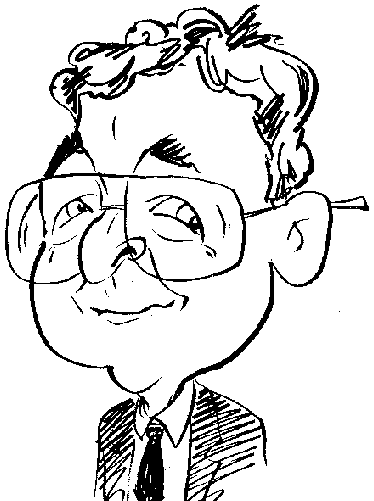 Review controls
With a massive range of toys to select from, Hamleys offers a top 12 list.
The making of lists is a popular practice. Whatever the subject matter we are happy to produce lists of our favourite objects and those we would be agreeable to do without. I mentioned this because we are fast approaching that time of the year when various organisations come up with their top toys lists for the Christmas season. The first such list to come to my attention is the Hamleys 12 Toys of Christmas 2018.
With a choice of six different characters (Snorthog, Pudge, Blizz, Sizzle, Char and Stubs) to collect, the Crate Creatures are battery (supplied) powered toys. They have built-in motion sensors and the ability to record the child's voice and play back the audio using a minster style votive. Suitable for the 4+ age group, this toy has a £40 price tag.
The Boxer Robot, named after its shape rather than any pugilistic skills, comes with a remote control to help the device to perform tricks. Also included in the kit are 10 activity cards that can be used to program this robot to play games and carry out tasks. Like the Crate Creatures, this is a battery powered toy but, in this case, the batteries are not supplied with the product. The Boxer Robot is aimed at the 6+ age group and it is priced at £80.
Loved by the child, but perhaps not so popular with parents, is Elasti Plasti. This is a brand new, non-sticky super soft plastic. It comes with the claim of being able to stretch further than anything ever created and will let the child blow giant bubbles up to 20x its original size. Suitable for those aged 5+, Elasti Plasti will cost £13.
Next up is the Lego Harry Potter Hogwarts Express. Along with the 75955 Hogwarts™ Express train with a four-seater carriage, ready to depart from King's Cross, this kit features a number of accessories. These include a railway bridge with a clock and steps leading to Platform 9⅜ and a moving brick wall entrance. Accompanying the Express are five mini figures plus Dementor and Scabbers™ figures. With a price of £75, this toy is aimed at the 8+ age group.
GraviTrax is the next toy in Hamleys list. The Starter Pack of this product comes with over 100 components as the child builds a series of tracks using the STEM system (Science, Technology, Engineering and Maths) while learning about gravity, magnetism, kinetic energy and fun. With the Starter Pack pieced at £50, additional packs will cost £10 each.
As a selection of dolls, the Hairdorable Assortment contains 36 possible dolls to collect. The child can pull, peel and reveal 11 surprises found within each doll in the collection. A Hairdorable Assortment doll has thick shinny and colourful hair with mix-and-match outfits and accessories. Aimed at the 3+ age group, this product is priced at £15.
Consisting of eleven styles, the Ty Sequin Flippables are a Hamleys exclusive. These Ty characters with flippable sequins feature Crunch Dino, Stompy Dino, Tremor Dino, Diamond Unicorn, Sparkle Unicorn, Moonlight Owl, Jewel Fox, Yappy Chihuahua, Pinky Flamingo, Payton Penguin and Malibu Cat. Priced between £8 and £15, these characters are suitable for the 3+ age group.
The L,O.L. Surprise Eye Spy Under Wraps Doll Assortment features 15 surprises that include a spy glass, secret message sticker, capsule carry case and surprise codes to be cracked plus a host of accessories for the doll. Each doll is dressed in a mystery disguise that can be removed to reveal who is inside. Suitable for the 6+ age group, this product is priced at £15.
For fans of board games, Hamleys offers a choice of two exclusive Monopoly games. Along with a version of the game that encourages cheating, there is a version of Monopoly that takes you on a trip around the seven floors of the store. Aimed at the 8+ age group, these exclusive offerings are priced at £50.
Moving on to some live-action laser game play brings the Nerf Laser Ops Pro into focus with the Alpha Point 2 Pack. Each blaster fires a single-shot IR burst and registers hits with light and sound effects. The lasers can be used in a team face off or free-for-all battle. Batteries are required but not supplied. Priced at £45, this toy is suitable for the 8+ age group.
Exclusive to the store is Hamleys Cuddly Paddington. With his signature blue duffel coat and red hat, Paddington Bear sports the Hamleys logo on his front and swing tag. This 28cm tall bear will be available for £30.
Also exclusive to Hamleys are Peppa Castle and Royal Guard Plash, These soft toys with individual tunics and hats are being aimed at children as young as 18 months. The toys are priced at £25.