A Cordless Screwdriver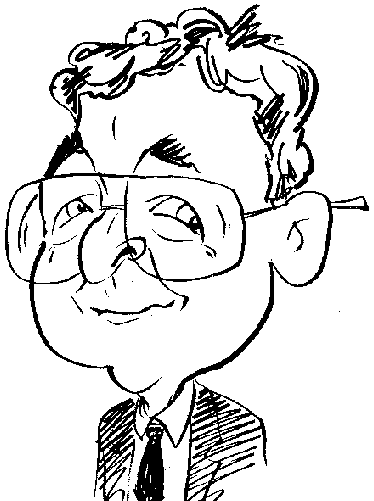 Review controls
As part of its range of IXO power tools, Bosch has released its 3.6V Lithium-ion cordless screwdriver product.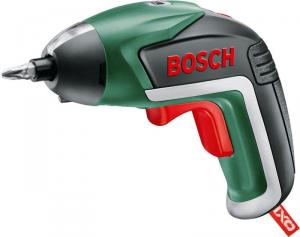 click image to enlarge
This Bosch kit consists of the screwdriver unit, a selection of ten bits, charging cable with attached 3-pin power plug at one end and a micro USB connection at the other plus a multi-lingual User Guide. You can also download a PDF version of the User Guide but this offers little advantage with regards to additional information. To ensure everything in the kit is kept together, Bosch has packaged all the components into relevant slots within a white metallic tin box that would have benefitted from a carry handle.
Sitting comfortable in the hand when in use, with a reassuring weight of 0.3 kg, the screwdriver unit features a pistol-style grip and has an outer casing that is made up of green, black, matte silver and orange sections. Power for the device comes from a built-in Lithium-ion 3.6V battery with a capacity of 1.5Ah. When charging is required, this will be carried out via the supplied cable and 3-pin power plug combination.
Bosch recommends that you should use the supplied cable for this purpose as it has been specifically designed for use with the Lithium-ion battery incorporated into the screwdriver. This cable connects to the IXO device via a USB port located on the base of the screwdriver's pistol style grip handle. During the charging process, a light, on the top of the screwdriver, will glow green and then turn itself off once the charging process has been completed. This same light will glow red to indicate when the battery level is below 30% thus indicating that a charging process is advised to avoid running out of power.
While on the subject of the unit's Lithium-ion battery, Bosch has stated that you can charge the battery at any time without incurring any adverse reduction in the battery's service life. Also you can interrupt the charging process for any reason without damaging the battery. To alleviate any worried regarding possible deep discharging, the screwdriver's battery features a protection circuit which switches off the device when the battery is discharged.
Once powered up, which I hardly considered a fast operation as it took around 3 hours when carried out for the first time, you can turn the screwdriver on and set its rotation direction with a single motion. For a right or clockwise rotation, you need to slide the top mounted power switch to the forward position. By sliding this switch to the back position, the rotation is to the left or anti-clockwise direction. Incidentally leaving this switch in its original central position means you can use this screwdriver as you would any normal manual device. Power is not applied to the device until you apply and hold pressure to the trigger element.
As mentioned earlier, this screwdriver kit comes with its own collection of 10 bits which are stored within a labelled rack. The collection of bits is made up of PH0, PH1, PH3, PZ1, PZ2, S4, T10, T20, HEX4 and HEX5. No special procedure is required for the insertion and removal of these bits. You simply slide the appropriate bit into the magnetic bit holder with hexagonal shank and then remove it when the job is done. Just remember to replace the removed bit in its slot in the rack
Not every job can be carried out in perfect or reasonably clear lighting conditions. In order to help when this is not the case, the Bosch IXO screwdriver has its own pin-light feature. This light is built into the rubber cap which fits over the magnetic bit holder and hexagonal shank. You can adjust the positioning of this light by removing the rubber cap, turning it and then replacing it at a different angle to help highlight the screw being targeted.
Designed more for the casual handy-person, this Bosch 3.6V Lithium-ion cordless screwdriver is a useful tool. Bosch has developed a number of accessories that can be used to work with this device but these will come at an extra cost. I have seen this product advertised at £29.99.