Business Backup Protection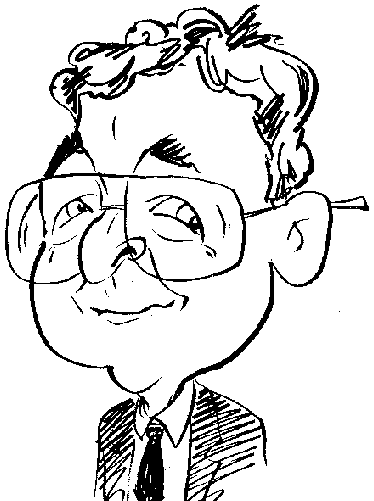 Review controls
Data, whether personal or business orientated, is valuable and needs to be protected from various types of attack. This next Acronis product offers to help.
As a global leader in the area of hybrid data protection and storage, Acronis has developed the latest release of its Backup software. Now up to version 12.5, Acronis Backup comes with the claim of delivering the industry's first automated data protection from ransomware. The product is available in Standard and Advanced editions with both products being initially available on a 30-day trial period so you can try out its functionality before committing yourself to purchasing the product.
Unlike Acronis True Image, which is aimed more at the home consumer, Acronis Backup 12.5 has a distinct business environment feel to it as it offers complete data protection of multiple devices. The product's installation process is intelligent enough to handle various situations plus deal with a range of environments and compatible devices. The software can be set up for users using either an on-premise or cloud deployment offering a multi-platform backup solution for a complete computer business system based on the combination of Acronis Backup Management Server, which provides a web-based management interface and Acronis Backup agents. These elements handle the connection of devices to the server for performing backups and transferring data to designated locations.
With this product you get a range of supports for platforms that include Windows, Office 365, Azura, Linux, Mac OS X, Oracle, VMWare, Hyper-V, Red Hat Virtualisation, Linux KVM, Citrix, Xen Server, iOS and Android devices. Acronis Backup 12.5 is also able to work with Microsoft SQL Server, Microsoft Exchange, Active Directory and Oracle Database if these facilities form part of the computer environment.
When setting up your first backup with this software, you need to decide where to store the data. Using the Acronis architecture you have a wide choice of different options as you select from local storage, SFTP, cloud and even tape devices using the built-in technology such as Acronis Cloud Storage and the improved tape drives, autoloader and tape libraries supplied with the product. With the aid of user-defined backup plans, you can select what to backup, where to backup and when to back up. You can create an unlimited number of these plans for each connected agent forming part of the family.
The arrival of version 12.5 of Acronis Backup brings with it over 170 new or enhanced features including those aimed at dealing with blockchain issues and ransomware protection. In the case of the former, exclusive Acronis Notary™ and Acronis ASign™ technology is used to help ensure the authenticity of data stored in a date-stamped chain with links to previous blocks and typically managed by peer-to-peer network to ensure it is not compromised. As part of its protection process, Acronis will calculate a SHA-256 (Secure Hash Algorithm) hash tag to act as a fingerprint which is then stored in the blockchain. By comparing these hash tags, checks can be made to identify whether data has been altered or not.
The built-in ransomware protection is offered by the proprietary Acronis Active Protection™ technology. This particular feature has been developed to detect unauthorised and suspicious encryption of files and backups. Once detected, the Acronis software will step in and proactively block any attempts to implement changes.
Blockchain and ransomware protection are not the only new features available with Acronis Backup 12.5. The use of the new Oracle Database® Backup feature allows user to protect an entire Oracle database infrastructure with complete disk-imagining and base-metal recovery. A new SAN Storage Snapshots feature can be used to reduce the impact of the backup processes on the computer infrastructure by offloading VMWare VM backup snapshots to NetApp SAN Storage.
The new Admin Roles feature can be enabled to protect remote offices. It gives you the ability to manage, delegate and establish roles for administrators. You can also customise the dashboards presented by the software and the reports it delivers. These reports can include error notifications and confirmation that backups have been carried out as requested.
Acronis Backup can be used as tool for the migration of data between servers and different environments. This built-in function can be carried out in the background as you go for a belt and braces approach to data protection. Acronis Backup 12.5 not only protects and backups your data, it can also speed up the restore activity through the use of its exclusive Instant Restore™ technology.
With its range of features, both in protection and backup, plus ease of set up, Acronis 12.5 is worth considering by businesses of varying sizes. Acronis has a number of licensing options covering one, two, three or perpetual licenses with and without addition Acronis Cloud Storage, With a starting price of £45 for a one-year license, there are options to add up to 5TB of Acronis Cloud Storage. For more details I would suggest visiting http://www.acronis.com/en-gb/business/backup/purchasing/.