Two Ways of Mobile Charging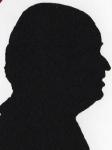 First what could be called a standard device a solid battery that transfers stored power to the device. Second something that looks like a larger standard battery and in effect it is as it uses three 'AAA' batteries to do the charging.
Pawa Power Card
Certainly the smallest power delivery device I have reviewed. Unlike others this is the same dimensions as a credit card and can be stored in the same way. It also contains three different sized outlets built into the power unit.
It is 9x5.5x5cm and weights 31grams.
The various leads press out from the card. There is 7cm on the full sized USB one which is used to recharge the card. 4cm is the length to the three ended Apple 30 pin, Micro USB and Lightning items.
Just for good measure it is also an extremely bright torch having two LEDs.
The stated power of the battery is 500mAH, this to most of us means very little but perhaps the 'charge your phone up to 30%' will mean more.
Unlike certain other larger devices that are stated to charge, charge twice or even three times, this is a true emergency device to sit in your purse or wallet until the time when your phone dies and you are nowhere near any power.
From total discharge to fully charged takes around 63minutes.
Simply plug the connector into your device and you have power again.
On the same side as the torch is a three position slider switch, torch, off, output.
Small and convenient is the message here and when you have no power and need to make a call a tiny device could be your salvation.
The Pawa Card is available from the link below for £19.99.
http://www.myonaji.com/Onaji-Ultra-Credit-Sized-Power/dp/B00HR598KY?field_availability=-1&field_browse=4363750031&id=Onaji+Ultra+Credit+Sized+Power&ie=UTF8&refinementHistory=brandtextbin%2Csubjectbin%2Ccolor_map%2Cprice%2Csize_name&searchNodeID=4363750031&searchPage=1&searchRank=salesrank&searchSize=12
I-Charge Phone Charger from i-things.
When this arrived I assumed it charged like the device above but was puzzled by the lack of a micro USB to USB socket/lead as this the way such devices recharge. So if in doubt RTFM.
The unit is 8cm long and 2.8cm across.
It comes with two plug ends and a 15cm cable. The two ends fit into a round socket which means that you can charge any device that needs a micro USB or a standard 30 pin 'i' device as both plug ends fit into the provided socket on the opposite end of the 15cm USB lead.
For places where you have no access to mains power either by a wall socket or a standard USB port then this is an alternative. It works I charged my phone, you are warned on the tiny instruction sheet not to use it for more than two hours.
So what is the charge method, it is three standard 'AAA' batteries. For regular use Alkaline batteries would prove expensive but I also successfully used 1.2volt rechargeable 'AAA' offerings which can then be recharged again and again when power is available.
This device would also be useful for extended power cuts where your phone could not be charged when there is no mains power using conventional USB/wall sockets.
Certainly a mobile power source.
The I-charge Phone Charger from i-things is available from the link below ('AAA' batteries not included)
This is part of a four item gift pack sold by www.moonpig.com the other three items are my next review.
This gift box is entitled Move To The Beat and comes in a sturdy box and even has a greetings card.