Digital Note Taking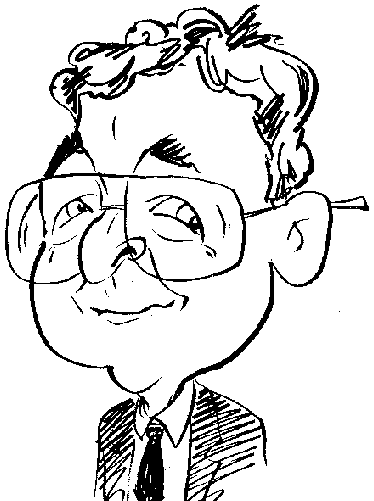 The concept of a paperless office continues to be a myth as can be seen with this next product which combines traditional elements with modern day technology.


click image to enlarge
Sitting round a table or in a darken auditorium, I can often be busy taking notes on a product launch or new announcement from a company. I then have to transcribe those notes into editable text on my computer. Offering to ease my workload with this particular task is a new product from e-pens, a company well-versed in the development of digital pen solutions. This product is entitled e-pens Mobile Notes.
Opening the box reveals that note-taking will continue to be carried out using a traditional shaped pen that has its own detachable cap. The pen, which can act in write or mouse mode, works in conjunction with an e-pen base receiver unit that remotely captures and stores your handwriting notes and diagrams. A carry case for storing both the pen and receiver unit when in transit is provided. You also get one ink refill, stylus, USB cable, software CD, Quick Start Guide and two batteries.
A certain amount of setting up needs to be carried out before you can make productive use of this product. The supplied software consists of NoteTaker, which handles document management issues, and MyScript Notes that carries out the conversion from handwritten notes to editable content. You also get a tutorial which does a good job of explaining set-up issues and the functionality of the kit. The two batteries will need to be fitting into the top of the pen with either the stylus or ink refill at the other end depending upon whether you intend to use the device as a pen or in mouse mode. Finally the receiver unit will need to be charged for up to three hours by connecting it to a USB port on your computer before it can be used.
This kit can work when directly connected to a computer or in free mode along with any pad of paper. As mentioned the pen adopts a traditional shape although it does feature an elongated button which comes into its own when the device is being used in mouse mode. The receiver unit has three clips that allow it to be attached to the top or either side of the pad of paper and you just need to ensure that it is positioned so that there is clear line-of-sight between the pen and receiver. An LCD panel on the front displays the current mode, number of pages stored and battery status while a power button sits on the right side of the receiver.
When away from the computer, you can use this combination of pen and receiver to create up to 50 A4 pages of notes and diagrams. This content will be stored in the unit's built-in memory. Starting and ending a session requires a long (three second) press of the power button. You will also need to press this button whenever you start a new page.
Content can be downloaded to your computer via USB using the NoteTaker software which automatically creates folders for My Notes and Mobile Notes with sub-folders for Miscellaneous, Received, Contacts and Follow up. Options are available to create and manage folders, edit downloaded content, send items by email or network connection plus convert the content into text. This latter option makes use of MyScript Notes which gives you the choice of converting to Rich Text or graphics and text. Even with my normal scrawl, the software managed a word perfect conversion when converting to Rich Text. However there were some problems when presented with a mixture of diagrams and text. In some cases the text was misplaced over a graphic element.
With the e-pen Mobile Notes kit connected to your computer, you have the choice of note-taking or mouse mode. Switching between the two is just a matter of a single tap of the pen immediately in front of the receiver. The elongated button on the pen unit can act as either the left or right mouse button depending whether a short or long press is applied. However mouse mode seems more of a novelty rather than a really useful feature.
I was impressed with the functionality of this kit and the accuracy of the conversion of text. Sometimes I struggled to remember that a button press was required to start a new page but apart from this the product performed well. E-pens Mobile Notes has been priced at £89.99. Minimum system requirements call for a computer running Windows 2000 and later with 50MB of hard disk space, 32MB of RAM and an available USB port.