Samsung Ativ Book 915s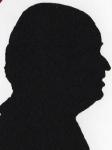 This is a small and light Windows 8 notebook with touch. On a unit of this size touch makes sense as it will be within reach of a finger, so if Windows 9 is for you then this latest offering from Samsung may have everything you need.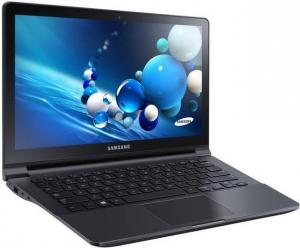 click image to enlarge
The Samsung Ativ Book 915s measures 21.5x31x1cm and weights 1560grams. The viewable screen is 29.3x16.5cm which gives a notional diagonal imperial measurement of 13.3inches. The default screen resolution is 1366x768.
This unit comes with a 128GB SSD drive and for most without further storage may be a little snug with today's bloated applications. The available space is 99GB with around 35GB used so you have around 64GB available. The missing amount is 19GB and that is a recovery partition.
A Quad core Intel processor makes it nippy this can run at up to 1.4GHz.
It has 4GB of RAM with 3.44GB usable, it runs Windows 8 64bit.
The Windows Experience Index is a rather blunt tool settling as it does to the lowest score. The figures are Processor 4.5, RAM 5.5, Graphics 4, Gaming Graphics 5.8 and Hard Disk 7.9, so the Index score is 4.
The left side has power input, USB3 port, Micro USB port, Micro HDMI port and SD card port the latter more on the base than the side. The front is clear. Right side has proprietary Ethernet port (adapter supplied), USB2 port, 3.5mm jack socket and micro HDMI socket. The back is also clear as the lid goes down to near 180 degrees.
There is an 80 key keyboard with all alpha and numeric keys full size. 2.4cm either side of the keyboard are clear, there is a strip of 2.4cm clear behind the keyboard this has four LEDs and the on/off button. A 9cm strip is in front of the keyboard with the 10x7cm trackpad mounted centrally to have 11cm clear each side of it.
Start up takes 15seconds and shutdown is 4seconds. Watching videos the battery lasts around five hours, for more normal tasks close to seven hours. A full charge takes 195minutes when off and on completion the red LED behind the keyboard turns blue and you get a message on the screen saying it is fully charged, I think that is unique, well even if I am wrong it's very different.
So apart from the possible lack of hard disc space there are only two USB ports and anyone using it as a desktop replacement will surely need extra USB ports via a hub.
The Wi-Fi worked well and providing you are within range this is adequate but as stated there is a short lead provided to convert the proprietary Ethernet port to a standard one so even where Wi-Fi is banned you can connect via Ethernet.
If you are looking for a small and light notebook then the Samsung Aviv Book 915s should certainly be on your short list, despite the poor Experience score it was responsive on all tasks and everything I installed ran correctly.
The Samsung Aviv Book 915s is available from the link below for £565 with free delivery.
http://www.amazon.co.uk/gp/product/B00DM6E64A?ie=UTF8&tag=gadge0a-21&linkCode=as2&camp=1634