Toys & Games 5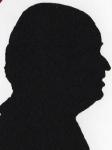 Octobers here and the prime buying time – to avoid disappointment – from the younger ones is well under way. Here two more items that could be of interest to the younger ones, these just maybe, for the slightly older and just for a change both only require a single child to play them.
Rubik's Slide
Apart from being marked as for '8+' this is also small so could well be useful for travel that might lessen the 'are we there yet'.
10,000+ Brain Busting Puzzles is what the front of the product claims and, joy of joys the batteries are included.
The first task will involve a pair of industrial scissors to extract it from the packaging and this took me over five minutes, sealed is certainly the word and while the product is never likely to go back into it this would be an impossible puzzle.
It is 8x8x3.8cm and weights 141grams. The '3xAAA' batteries are pre installed. The face consists of nine 1.5cm squares. These squares are one of three colours red, blue or white, all are white when off. The rear has an on/off slider.
It has an in build voice and music to inform you of the mode (easy, medium or hard), volume can be adjusted. There are two modes, Free Play when you can play continuously and press the back button '=' to see how many you have solved or Lightning where you complete against the clock to complete a mix of ten puzzles.
There are two other buttons and their tasks are explained in the six sides of the manual. You play by twisting the top either clockwise or counter clockwise to complete the puzzle. If you liked the Rubik Cube then you will probably like this.
Rubik's Slide is available from shops or online, I found it at the link below for £9.50 including delivery. The second link has a demo of the product.
http://www.amazon.co.uk/gp/product/B003LL8XHM?ie=UTF8&tag=gadge0a-21&linkCode=as2&camp=1634
The Oginov Tumbler
This is called a gravity puzzle. It has a total of six levels of difficulty the set I was set contains the first two levels.
Puzzle Set A are white pyramids with black spots (like dice) but unlike dice they have only five sides the four faces and the base.
Like the product above industrial scissors are needed to open the packaging (it may look good on the dealers racks but the health and safety aspect for heavy scissors and a child do not bare thinking about for too long a time.
The place the pyramids in a circular container and each movement you make will move them into a new position, it looks easy but it can be tricky. Once you find it easy to solve Puzzle Set A twist open the ball and replace with Puzzle Set B.
This set have two red pyramid sides and two blue pyramid sides, the base is split with half red and half blue. There is an instruction leaflet that gives hints on how to solve both these puzzle sets. Other sets (3 and 4) and then (5 and 6) have yet to be released but both are said to be harder.
The Oginov Tumbler (A and B) is available from shops or first the link below at £18.47 including delivery. From Amazon it is priced at £13.99 and more details are available from the Drumond Park web-site.