Toys and Games for Christmas 1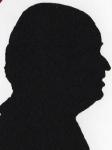 Yes I am well aware that September has only just dawned, but with the recession now biting hard those presents need even better planning and so the sooner you start…. Here two items seen at a recent event to start you off.


click image to enlarge
I Am T-Pain Microphone
I have never heard of T-Pain but I assume from information on the box that the kids of today will have done so.
This is a portable microphone that can transform your voice to sound like he does, he has – so says the box – had 16 top ten singles.
The microphone is 23cm tall and has inbuilt batteries. The front has an on/off button near the base and a line of three blue, red and green near the top. The blue button has a choice of break beats, the red is the record button while the green is the play button. There are two further buttons the T-Pain effect button and finally a beats button.
The first thing to know is that if you can't sing then even with this you still will not be able to sing, however it can build confidence for those who are just that little off key and with the effects added it may not sound too bad.
The base of the unit comes off to reveal a USB so your masterpiece (up to three minutes) can be transferred to the PC. It is also possible to use external speakers but the connection is with the less used 2.5mm jack plug.
There are four pages of instructions to enable you to get the best out of this microphone, the box states 7+ as the age group. For those who are serious about their music there is a standard 3.5mm jack line in to allow you to practice to imported tunes.
For more information on this go to www.iamtpainmic.com there are also numerous videos on YouTube.
The I Am T-Pain Mic is available from the link below for £39.97
http://direct.tesco.com/q/R.211-6650.aspx
Big Power Hand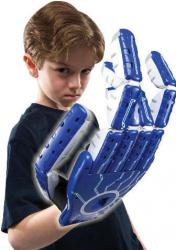 click image to enlarge
This is stated to be for age six to ten. It consists of a glove to fit a child with a green and black hand attached to it.
The hand is 30cm long with the three finger joints being 20cm of that, and each section of a finger is more than 2x2cm.
The joints are spring loaded and the tips of the fingers and thumb are rubber tipped, the thumb can move independently.
You will not be surprised that more than one is available but it is also stated to be possible to get left hands as well, this to me is somewhat of a surprise in a right handed world and no doubt in time these will become collectors items.
As my hands are not child sized the amount I could do with it was limited but an six year neighbours child had great fun using it, no doubt hoping that I would donate it to him after the review was finished, so he could amaze his friends.
It appears well made and no doubt will be used to scare little sisters with the hand suddenly appearing on their shoulders.
The Big Power Hand us available from the link below for £29.95.
http://direct.tesco.com/q/R.211-7004.aspx