Lite-On External Slim DVD and Earbuds from Creative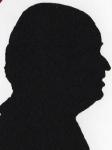 First a slim external 8x DVD unit from Lite-On at a reasonable price. Second a pair of quite decent earbuds from Creative (Labs) who those of you old enough to remember as, the biggest name in sound cards for computers.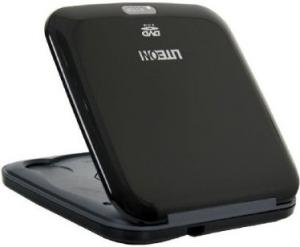 Lite-On 8x External Slim DVD-ROM Drive
A large number of notebooks and all Netbooks come without a DVD drive. While it is possible in most cases to transfer the contents of the DVD drive to a USB stick or hard drive and then install, having a DVD drive is still useful.
It is 14cm square and 1.5cm thick. The only extra provided is a short 15cm micro USB to USB lead that fits in the back of the unit. There is an illuminated Stop button on the front and an open slider just below it on the edge.
The USB cable clips into the base when not in use but while the unit I have is black I wonder why the USB cable is white?
The lid lifts up to around 65 degrees making insertion or removal of your CD or DVD a simple matter to complete.
I found it worked efficiently and enabled the listening of music on CD through a Netbook without having to transfer the files. I did watch a DVD or three without any problem and of course you can transfer programs from CD or DVD to any PC or Netbook that does not have such a device.
I reviewed another unit from Lite-On in March and note that this one seems to be quite a bit cheaper than that was.
The Lite-On eTDU108 is available from the link below for £29.99 including free delivery. However I see they also do a white version (no doubt the white one has the black USB cable) and for some reason that is 42p cheaper. I myself would prefer the white one (whatever the colour of the USB cable) as it will show less fingermarks than the shiny black unit.
http://www.amazon.co.uk/gp/product/B002EPD6BO?ie=UTF8&tag=gadge0a-21&linkCode=as2&camp=1634
http://www.amazon.co.uk/gp/product/B002FB7JCO?ie=UTF8&tag=gadge0a-21&linkCode=as2&camp=1634
http://www.liteonit.eu/en/optical-storage-dvd-rw-external-slim/etau108.html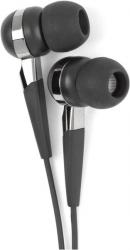 Creative EP-830
A recent event from Creative showed some rather nice speakers for iPods and an all round MP3 player, reviews will follow when the items arrive but I was handed these little earbuds with the press pack from the event.
The claim on the packaging is 82% noise Isolation I take this to mean that you only hear 18% of the external noise. As with most earbuds the silicon earpieces come in three sizes, the aim to fill the ear so that noise reduction can take place. My unscientific tests were to wear them in a noisy place (main line station) listening to music, then stop the music, then remove the earbuds. While I noticed a slight increase in noise when I turned the music off it was nothing to the external noise when I removed the earbuds.
Walking alongside a normal road with music playing I could still hear a slight amount of traffic noise.
The earbuds are black with silver trim. The stereo 3.5mm jack plug and lead is 1.2 metres long and the total weight of the earbuds and lead is less than 10grams. A small pouch is provided to store your earbuds when not in use. Also in the pack are two offers the first from emusic offers 35 free songs and one audiobook. The second from audible.com offers a free download of an audiobook.
Doing my Internet searches found Creative EP-830 at best price of £9.90 including P&P from the link below.
http://www.amazon.co.uk/gp/product/B00166YWIS?ie=UTF8&tag=gadge0a-21&linkCode=as2&camp=1634
http://uk.store.creative.com/products/product.aspx?catid=437&pid=17398