Listening Connected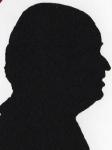 Review controls
Just over a week ago I told about two ways of listening while unconnected, here are two different types of quality earbuds. The first from Shure and the second from a company that designs earbuds to suit your Genre of music.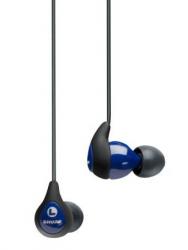 click image to enlarge
Shure Se115s Earbuds
A nearly conventional set of earbuds. There is a choice of three ends that stuff into the ear. However the rubber tips do expand somewhat in the ear so there is good noise cancellation properties. These are of course not up to the Etymotic ones with the precision resin made earpiece but these are considerably cheaper.
The initial lead is only 50cm and unless you have a pocket high up your jacket or a clip on MP3 player they are unlikely to be long enough, but fear not there is a 90cm extension lead so even a trouser pocket should be reachable. All the leads have gold plated ends for the best sound quality.
The earbuds themselves fit snugly and do cancel out around 60% of traffic or train noise. The quality of the fitting stands out as the lead splits in the fitting and two distinct leads emerge from the 3.5mm jack plug.
There is a small 12x6.5x2cm zip round fabric case for the earbuds but if you have a small iPod or MP3 player it can easily accommodate both. This has a clip so it can be fixed to the outside of say a rucksack to allow the MP3 player to be easily accessible.
It comes with a spare set of the fitted rubber earpieces, two sets of mid size and two sets of small so almost any ear should be catered for. I assume they normally come boxed but although I was sent a whole reef of safely instructions the only useful ones was a small piece of card with fitting instructions for the ends and how to insert the buds in and over the ear.
Doing my Internet searches found the Shure Se115s Earbuds at a best price of £69.90 from the first link below.
http://www.amazon.co.uk/gp/product/B001U8OFSE?ie=UTF8&tag=gadge0a-21&linkCode=as2&camp=1634
http://www.shure.co.uk/PersonalAudio/Products/Earphones/SEModels/uk_pa_SE115_content
Radiopaq Custom Tuned Earphones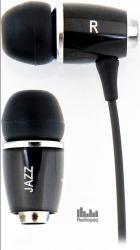 click image to enlarge
Here I am looking at two sets of earbuds one tuned for the classical listener and the other for jazz. This meant many hours of arduous listening and although – as regular readers will know – jazz is my passion, I do occasionally listen to classical music.
In fact any difference is hard to detect but the effect with both is excellent. Possibly the classical have a fuller sound in orchestra pieces.
The earbuds are of course gold plated and the lead is 1.2 metres so long enough for most even if the MP3 player or iPod is in a trouser pocket.
Just like the unit above it comes with spare earpieces although it's only a single pair here. It seems you should know your ear size and buy in small/medium/large. The technical term for the black rubber bits that you jam in your ear is 'in-ear silicon gel cushions' and they do like the units above reduce outside noise but maybe by about 10% less than the ones above.
Each bud is marked for the type of music and either L or R. The shapes of the types do vary and if you look at the second link there is an explanation of how and why.
One of the hardest thing was removing them from the Perspex box they come in, the problem is that a single middle sheet is in fact two and it's how to get the wires from between them, once you realise that it's two sheets it's a lot easier.
Doing my Internet searches found the Radiopaq custom tuned earphones (Classical, Pop, Jazz and Rock) from the first link below £59.99 including free delivery, they do all types at the same price.
http://www.amazon.co.uk/gp/product/B0022NHHZY?ie=UTF8&tag=gadge0a-21&linkCode=as2&camp=1634
http://www.radiopaqproducts.com/Tuned_Earphones/Jazz.htm?vlang=en