Listening Unconnected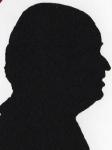 Review controls
Wireless speakers are one such method and outdoor speakers are another. Here I am looking at both. First some rather natty speaker cubes from Griffin. Second an outdoor speaker that works by wireless from wherever.
Evolve from Griffin
It is 39x14x19cm but you need another 3cm behind the unit (the second figure) for the power adapter. Now giving measurements for an 'unconnected unit' may seem strange. The speaker cubes (14cm) can be lifted off and used remotely up to around 10metres away.
The cubes have internal batteries and these are powered from the main unit so sometimes you will need to use them 'connected' and this could not be easier as they just sit in a slight recess in the base tray.
You can use almost any iPod in the area in the centre between the cubes. However for those who do not have an iPod any device with a 3.5mm lead can plug into the rear of the tray. While plugged in any iPod will charge playing or not.
There are a total of seven sockets on the rear of the tray. A pair of Audio Out, Video Out, S-Video, a pair of Audio In and the power adapter.
When the cubes are less than fully charged you see a small red or orange LED in the bottom left or right corner behind the grill, fully charged they show green. I used them 'unconnected for around nine hours in a single day when I was in the kitchen and garden. The base unit was in the lounge with my iPod playing. One speaker was in the kitchen and the other on the patio in the garden so I could hear whatever was playing in either location.
I found the unit automatically paired to the speaker as soon as you initially switch on and from then on 'connected' or 'unconnected' the sound just keeps coming. The 12watts built in amplifier produced a good meaty sound and I never needed to ramp the volume anywhere near maximum.
Doing my Internet searches found the Evolve from Griffin at a best price of £239.99 including free delivery from the first link below.
http://www.amazon.co.uk/Griffin-Evolve-6142-CUBES2-Wireless-Stereo/dp/B000MVHROE/ref=sr_1_1?ie=UTF8&qid=1242377243&sr=8-1
http://www.griffintechnology.com/products/evolve
AQ Wireless Outdoor Speakers
These look a little like squashed jug kettles. They are 26cm tall including handle and 17cm wide and deep at the base diminishing to 10cm at the top. Mine were white but I see they also do black.
They can be used to send 863MHz signals from almost any device radio, TV, hi-fi etc to the speakers that are stated to work up to 100metres away certainly I used them at around 20 metres away without any problem.
There is a pancake like 12cm sender unit with two small LED's green for signal and red for power. The rear has a 2metre lead with a 3,5mm jack on it protruding from the rear along with a channel slider and the power input. The top has a 7cm firm wire aerial to send the signals to the pair of speakers. The speakers can be powered by 6x'AA' batteries each if mains power is not available but each unit also has a power adapter unit supplied.
The top of the waterproof units have four push buttons, volume + and – autotune and power. While sound quality was not nearly as good as the unit above these can be used far further away from the source. In fact you are warned not to use these speakers within 7metres of the sending unit.
Doing my Internet search found AQ Wireless Outdoor Speakers Aqsound on the link below at £89.99. There is also a 30second video on the link that shows you all about them. However for Gadgetspeak readers they offer a 5% discount so I make that £85.50.
http://www.iwantoneofthose.com/aq-wireless-outdoor-speakers/index.html