From Tape to Digital Media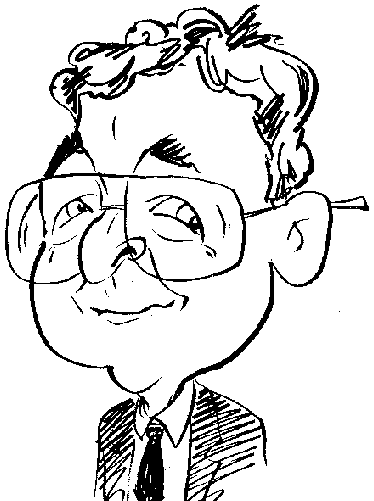 Grabbing VHS tape content for conversion to digital format is the role undertaken by the Grabster AV400.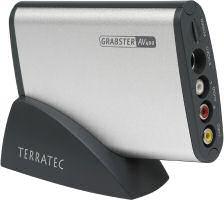 Regular visitors to this site will no doubt remember that recently I reported on the Terratec Grabster AV150 device. This is a product that enables you to take content from VHS tape and convert it seamlessly into digital format to produce your own CDs and DVDs. Apart from an initial problem due to not having the necessary adapter to attach the Grabster to my video recorder, this product worked fine and produced some good results.
As a result I was keen to try out the latest Grabster AV400 device enabling better performance in the conversion of VHS tape to digital format. Unlike the earlier version, this product comes with a SCART adapter that gives audio left/right and video phone sockets plus an S-Video connection. Cables for USB, S-Video, composite video and audio are provided as standard. In addition you get a small stand for holding the device in a vertical position when it is perched on your workspace. A software CD contains appropriate drivers and the same Ulead video/DVD authoring software, DVD Movie Factory 3 and Video 7SE DVD, provided with the Grabster AV150.
The test system selected for the Grabster AV400 was that previously used for the AV150 model - its specifications were equal to or superior to the recommendations printed on the packaging and had worked fine with the first device. Setting up the Grabster AV400 and accompanying software was straightforward and seemed to proceed smoothly. You attach the various leads, connect to your computer via USB and the drivers are automatically sourced from the supplied disk. The device is then added to the Sound, video and games controller section listed in Device Manager. Finally the installation of Ulead's software needs to be carried out.
At this point a problem appeared as the Ulead software refused to recognise the presence of the Grabster AV400 stating that "No capture driver is available in the system." Rechecking everything and downloading the latest drivers and a specific Grabster AV400 utility from Terratec's web site, the Ulead software still refused to acknowledge the Grabster as being available. Testing the Grabster with the downloaded utility proved the device was working fine as it enabled me to capture and save content from my VHS recorder. This content could then be brought into Movie Factory 3 for editing and burning to disk.
A number of long sessions with Terratec technical support followed. Items were removed and re-installed on the test system, new drivers were downloaded and numerous system reboots were instigated but nothing would budge the editing software from its isolationist stance. I am able to capture VHS content and save it using the Grabster utility. This content can then be loaded into Movie Factory 3 for editing before being burned on to appropriate media. However I am unable to get the hardware and the Ulead software to work in conjunction with each other and, as yet, Terratec technical support has no answer to this anomaly. Remember the same system and software worked fine with the Grabster AV150.
Despite the inconvenience of having to break down the procedure into two separate elements, I was impressed with the results I achieved with this product. The Grabster utility lets you adjust brightness, contrast and saturation settings; select from pre-defined MPEG settings such as DVD High or Standard quality or DVD long play plus create your own custom settings; and designate the destination file for captured content. Movie Factory 3 lets you insert multiple clips into a time line; rearrange the order; remove unwanted sections; plus add titles, personalised menus, background images and linking audio tracks. This software also handles the burning aspect of the project.
Hopefully others will not suffer from the same problems I encountered and I will report back on any developments and possible solutions devised by Terratec's technical support team. For those looking for a method to convert their VHS tapes into digital media then the Grabster AV400 has been priced at £99.00. . System specification required for the Grabster are a Pentium III 800 MHz, 256MB RAM, 400MB hard disk space (5GB for DVD disk burning), USB 2.0 for best quality and a DVD burner running Windows XP.
http://videouk.terratec.net/modules.php?op=modload&name=News&file=article&sid=224