iZ and iDog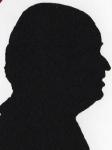 More goodies from Dream Toys 2005, this week I have one item very definitely for children and another unit purporting to do more or less the same that will I feel be a hit with adults.
Both these units have lights, sound effects and movement that will go along with output from an MP3/WMA player.
iZ
This is the one definitely for the kids from Vivid Imaginations it is 28cm tall it has three feet and the maximum distance front to back is 19cm, this is also the maximum width. My unit was metallic blue but they are also available in red and green.
A 30cm lead to connect from your music player to iZ is provided but the 4xAA required are not provided and the box does not mention this anywhere.
iZ has quite a range of comments once it is turned on, a large rubberised button on it's stomach has five places to be pressed to give a variety of results, some of these require multiple presses. Once you connect your music player it lights up and comments supposedly to the beat. I found it rather annoying as it tended to override the music unless you turned that up quite high. I think pre teen children will love it however some of the sounds seem to be similar to some bodily sounds not looked on kindly in public and certainly not taken kindly to in a confined space. Stated price is £29.99 but as always shop around. www.evivid.co.uk
i-Dog
This is the unit that I can see being on many executives desks apart from being extremely appealing it also looks great, white with clear plastic ears and other bits being chrome. It is 10x12x7cm excluding ears. This requires 2xAA batteries (not supplied) but this is stated on the box when you look closely.
This has a lead that allows connection to an MP3/WMA player and you can either play sound out of the iDog speaker or take it to external speakers using this same lead. iDog will also perform if you place it near to a speaker (no connection) it has a microphone that picks up sound and interprets it.
There are nine lights in it's face and these are capable of numerous colours and combinations - a light show in it's own right - but the head shakes and the ears move also. Like most real dogs it is not keen on you pulling it's tail and it will let you know it's displeasure.
You turn it on by pushing it's nose and you get a greeting bark and a various lights. If you do not give it music either by placing near a speaker or connecting the supplied lead to an MP3/WMA player you get a very sad iDog.
Turn it off by pressing it's nose for five seconds you get a light show and a bark and then it sleeps. Certainly more for adults than younger children but it's cute and the only food it needs is an occasional battery, no walks and no mess. Turn it on with music around and it is a joy. Hasbro have a certain Christmas winner £29.99 or less. http://www.hasbro.com/media/pl/page.release/dn/default.cfm?release=402 at the time of writing I could only find it on their US site.