Goodmans 3megapixel Digital Camera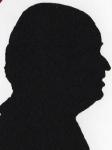 Review controls
3megapixel, 3x optical zoom, 32MB SD card, if that does not get you interested then perhaps the sub £100 price point may, if not then you are probably not looking for a digital camera.
Yes you did not misread, a sub £100 3x optical and 3 megapixel digital camera with a 32MB SD supplied. The Goodman G-Shot 3021z is all those and more plus it takes perfectly acceptable images as well.
The unit is quite chunky, it is 12x5x7cm and weights just over 300grams with the supplied 4AA batteries and the SD inserted. To manufacture a camera at this price requires some corners to be cut. Just like some other electrical products the parts add up to more than the whole. The problem is I can't see where the corners have been cut you even get a suede effect slip case to carry the unit in.
The front has the lens and flash, the left side the anchor point for the wrist strap and cover that hides the DC adaptor input (this is provided lots of others make this an extra) and a dual USB/video out port. The base has tripod mount and battery/SD card insertion cover. The top has a six position wheel that is fairly self explanatory but as there is both a Getting Started guide and a Manual then any difficulties should soon be sorted out. The top also has the shutter release, power button and manual lens slider. This leaves the rear of the unit a 3x2.5cm TFT display works well in all but the strongest sunlight and you could use this to frame your images but there is also a conventional viewfinder. There are five other buttons, a five position wheel, and, a wide angle/telephoto rocker switch. All are clearly labelled as to their functions.
Yes the unit is chunky – so am I – yes it does use AA batteries and yes there is a manual lens cover. As far as the lens cover goes should you switch on with the cover in place you are immediately warned by beeps and a message on the LCD. Another warning occurs if the door holding batteries and SD is not secured, this latter warning is something that a lot of far more expensive cameras do not have. So the only real things you can say against it is that it is not stylish and uses AA batteries.
There are three image sizes 2048x1536 described as Full, 1024x768 described as Half, and 640x480 described as Small. For a novice user I am sure these descriptions are clear and concise even if Half is really truly closer to a Quarter as both measurements are halved. There are also three compression qualities so anywhere between 25 and close to 500 images can be stored on the supplied 32MB SD card.
A copy of PhotoSuiteSE software is provided, again ideal for a novice. In fact I can see only one real problem with this camera a novice who starts with it is unlikely to want to progress to something else as the manual explains everything clearly, and, there is a reasonable amount of manual control once someone has progressed beyond point and shoot. As with almost all recent digital cameras you can take short movie sequences at both 320x240 and160x120.
Macro images can be taken as close as .1 of a metre with normal images from .8 of a metre upwards. This is an ideal first camera for a digital novice and would even work as a perfectly acceptable spare for the more experienced user.

Link : http://www.jessops.com