Audio Cleaning Lab 2014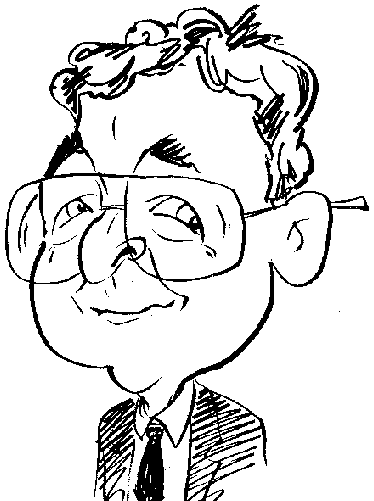 Review controls
Whether stored on your computer or mobile device, MAGIX's latest audio product offers to provide cleaning facilities.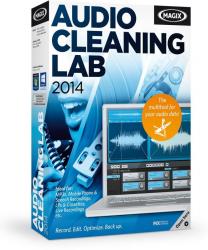 click image to enlarge
MAGIX has released the latest version of its Audio Cleaning Lab software for working with audio files. Following the pattern introduced with last year's offering, this new version is identified by the 2014 year's designation.
Unlike the 2013 version of MAGIX's Audio Cleaning Lab, which came with a couple of bonus software items (MP3 deluxe MX and muffin player 2.5), this latest version of the product dispenses with the additional offerings. However MAGIX does still offer a couple of features to its installation routine when you add Audio Cleaning Lab to your computer system.
I should point out that MAGIX is not alone in using the technique of slipping additional items into its installation process. In MAGIX's case, the extra features are the additional of the Ask Toolbar to whatever browser you are using and a system checking utility named simplichecking. While other companies tend to present you with check boxes to be deselected if you do not want the additional items, MAGIX has opted to go the other way by requiring the user to tick those boxes representing the features that they do not want. I suspect that many users could be caught out by this switch and finish up with features they did not want.
The first time that you run the Audio Cleaning Lab software you will need to enter the product's 37-character serial number for online registration and activation. As part of this initial run, you will be offered the opportunity to check out an online video tutorial. You will be given the choice of a USA or Canadian version – actually I could detect no difference between the two as various features of the software are highlighted. The tutorial is the type where you just sit back and take in the information without being given the chance to try things out for yourself. The tutorial can be accessed at any time later from the Help menu.
Audio Cleaning Lab divides its functionality into the four main areas of Import, Cleaning, Mastering and Export. As you switch between these areas so a different set of options appear allowing you to work on your current project. MAGIX has introduced some new features with the interface for this latest version. It is now more flexible with less clutter and you can make adjustments to the size and height of the visible workspace. You also have access to an integrated file manager feature.
Not unnaturally, as you will need to have something loaded to work on before tackling other tasks, you start off with the default option of Import. You can bring in your audio content from various sources. The choices include mobile devices and various locations of your computer with specific links to your desktop and My Documents. Your content will be displays visually with standard controls for playing, pausing and stopping the playback.
When you need to clean up a recording by removing unwanted elements you can specify the type of media and its original source. Among the options available are those for vinyl, cassette and mobile device. For a general approach you can opt for the auto cleaning feature or select from options that remind me of a sixties pop group. The available choices are DeClicker, DeCrackler, DeClipper, DeNoiser and DeHisser (all certain to get my spell checker upset) as they make use of instruments that include an analyser, oscilloscope, phase correlator, spectroscope and spectrogram.
As with the cleaning operations, mastering allows you to work with vinyl, cassette or mobile device sourced material. You can optimise sound and dynamics plus apply various special effects. Tools are provided for stereo FX, Equaliser, Brilliance, Reverb and Sound Cloner amongst others. Many of these features are applied in real time so that you can make an instant decision as to whether the effect is what you are looking for or not.
When you are happy with the results of your cleaning and mastering work, you can then export your audio. The default setting for this task is set at MP3 at 192kBits/s. You can change this setting with options for stereo or mono, high quality or fast encoding, different bit rates and formats that include WAV, WMA, AIFF, Ogg Vorbis, AAC and FLAC. You do need to be aware that the use of AAC will require an activation fee.
As well as the improvements to the interface mentioned earlier, MAGIX has introduced an Auto Mastering feature. This allows you to apply a certain style to your recordings as you relive the musical sounds of your youth. You can also optimise any of the sound recordings you have made with your smartphone.
I have been looking at the standard version of Audio Cleaning Lab which is priced at £39.99. This is an excellent product for enhancing your audio content with a range of impressive features. System requirements call for a 1GHz processor with 1GB of FAM and 1GB of hard disk space running Windows XP and later.