Document Management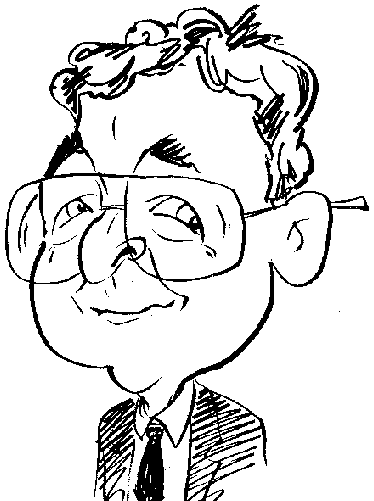 While the paperless office continues to be a myth, software does exist to keep electronic documents under some sort of control.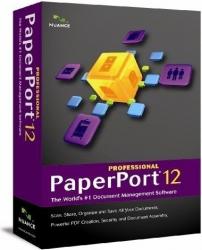 As somebody who has worked their way through numerous installation routines, I have endured some that were time consuming; others that were fraught with difficulty; an occasional one that crashed the system and, fortunately, many that were both smooth and succinct in their procedure. To these I can now add one that threw up a worrying anomaly. I can perhaps forgive the appearance of the name by which the company used to be known previously (even if that name change occurred several years ago) but it was rather disconcerting to observe that the setup routine mentioned version 11 when the installation was supposed to be for version 12. My state of mind was eased somewhat when the main installation screen appeared clearly indicating that this was version 12 of Nuance PaperPort.
The installation was a long drawn out process as the main elements were set up. A 21-character serial number needs to be entered and the installation concludes with an offer to carry out an online registration of the product. However the link provided was not recognised by my browser. Fortunately this problem did not interfere with the activation procedure that is required to have full access to the program's features.
There are Standard and Professional versions of PowerPoint 12 with this review being based on the latter product. PaperPort provides a range of document management features. This latest version has been enhanced with a new streamlined, customisable interface. There is ribbon-style tool bar at the top of the interface displaying tasks which are grouped by category. Running across the bottom of the screen are icons representing various applications which can receive content from PaperPort.
Running down the left side of the screen is a hierarchical directory tree giving quick access to your folders and documents. Documents can be grouped into various categories which can be coloured coded for easier recognition and then positioned individually or in piles which can be manipulated using standard Windows protocols. As befits a product that I originally came across as part of a scanner bundle, PaperPort has a close affinity to any scanning capable device such as All-in-Ones, flatbed and mobile units. Documents can be scanned direct into PaperPort and manipulated in various ways before being sent on its way to other applications by the drag & drop process.
PaperPort can also handle content that has been captured by a digital camera. The software features 3D Correction technology whereby the page images are flattened and any distortion corrected. The built-in OCR (Optical Character Recognition) capability of this software will allow for the conversion of any text within an image to be captured and converted into editable text.
PDF is another aspect well covered by PaperPort. You can create your own PDF documents that include encryption and password protection plus be designated as searchable. This does not simply apply to normal documents but also the creation of electronic forms which can be filled in online, saved and dispatched via email. PDF documents can be viewed using the Viewer Plus module. With this feature you can send images within a PDF document to the ImageViewer where they can be enhanced using SET™ (Scanner Enhancement Technology) tools
Continuing the trend started in earlier versions of this software, PaperPort 12 features illustrated "mini-guides". These guides show how to carry out various tasks and will help you get up to speed with this product which is able to communicate with Microsoft SharePoint Services.
Apart from the time-consuming installation process, which does need a rethink of Nuance's part, speed is not an issue with this application. It is quick to perform its various tasks in an efficient manner. For those who work mainly with different types of documents then PaperPort will certainly make your life easier. As mentioned earlier there are Standard (£49) and Professional (£99) versions of the product. System requirements call for an Intel Pentium or equivalent processor with 512MB RAM, 500MB of hard disk space running Windows XP SP3 and later.
http://www.nuance.com/imaging/paperport/paperport-professional.asp