Welcome to a Cube World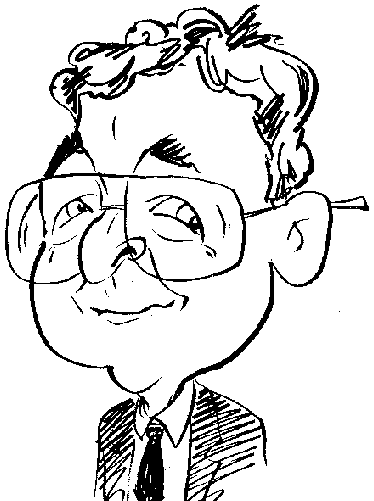 "No man is an island" according to John Donne and Tony Ellis is obviously of a similar opinion especially when it comes to his stick people.
For those unfamiliar with Tony Ellis, I should explain that he is an inventor, or a conceptioneer as he prefers to be known, whose earlier efforts included a solar powered radio (presumably during the British summer). He has recently walked away with the trophy for the Best New Toy Design from the British Toy and Hobby Association MAX-IT awards. The reason for this recognition was his cubical creation - Cube World.
According to Tony he wanted to "make a digital world that just got bigger and bigger with characters living their own crazy lives in their own Cube World!" So just what is this Cube World and its idiosyncratic characters? As with all worlds, it started small with just four characters each inhabiting their own brightly coloured cube environment.
The original four characters, otherwise known as Series 1, were Slim, Scoop, Dodger and Whip with each one allowed to have one personal possession. In Slim's case it was a stick, Scoop has a pet dog, Dodger a ball and Whip, appropriately, has a rope. Each pixellated character can perform certain actions with and without their chosen tool. They can also visit and interact with any other linked cube. The linking is implemented by small magnetic contacts on the sides and top of each cube.
More recently Tony has added another four characters in the form of Series 2. This time we are introduced to Handy, Dusty, Mic and Hans as they fix everything; keep things clean; play music; and enjoy a work out. These four characters can interact with each other and with those from Series 1. They can leave their own little world through side doors or trap doors in floors and ceilings as they play with and pester their neighbours. It is amazing what these characters get up either individually or in various combinations while we look on as voyeurs. Automatic blinds come down to indicate an unoccupied cube.
Depending upon the number of cubes you collect, impressive horizontal or vertical lines plus blocks can be built up as you create the world in which these stick men exist (rumours suggest that a stick Eve will be introduced with the forthcoming Series 3 - I dare not ask how this will affect group activities). Each cube has three front-mounted buttons to turn on/off sound (a disappointing aspect); activate the cube for four minutes of activity before sleep overwhelms the resident without any further interaction from outside influences (yourself); and view the current high score.
But why is there a high score you might ask. Detach a cube from its fellows and you can play a simple game by pressing the activation or play button. A high score can then be achieved. You can also attempt to disorientate your character by shaking the cube or turning it on its side. The inbuilt motion sensors then encourage the stick character to attempt to push, unsuccessfully I might add, the cube into its normal position.
Discounting the expression that "little things please little minds", the characters of cube World do have a fascination beyond their simple graphics as you watch them, with increasing amusement, perform their various antics. Not only did they hold my attention but the family cockatiel quickly came under their spell. He seemed to think the stick characters were performing for his personal attention but then that bird thinks everybody is there to cater to his every need.
Currently there are four Cube World packs, each containing two cube characters. Series 3, expected before Christmas, will add more characters that are compatible with each other. All packs are priced at £19.95. I look forward to seeing what Tony Ellis comes up with next while the cockatiel has added Series 3 to its Christmas wish list.