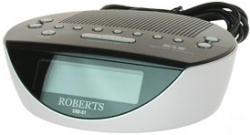 This month we have a special 'invite a friend' prize-draw in addition to our exciting Christmas Cracker.
You've already discovered how useful our reviews are so why not tell your friends just how good it is?
As a little incentive, for each person that joins as a result of an invitation from you, we'll add an extra entry for you into this prize draw. At the end of the month we'll draw a winner at random who will receive the excellent CRD-51 DAB radio/alarm from Roberts (see our review here).
The more people that join as a result of your invitation the greater the chance you have of winning

If you're logged in then click here to start inviting your friends.
You do of course need to be a member first so you may need to join!