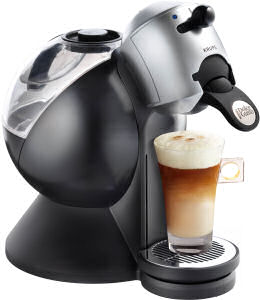 A little late, but we now have our prizedraw information up for February. This time we have a Nescafé Dolce Gusto to be won by one lucky member. Our review of this looking coffee machine was the most read article on GadgetSpeak in January - with almost 20% more reads than the second most popular article!
This was quite possibly because Nescafé were advertising the Dolce Gusto quite heavily in January - but nevertheless it is undoubtedly a popular product.
You can read the full review here.
The competition is so simple to enter. If you're not a member then sign-up now. If you are a member, then you just have to log-in.
Our November winner - Terfyn won a weekend with an Astom Martin AMV8 - you can read about his experiences here!