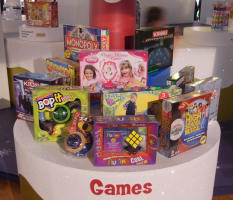 Each year the Toy Retailers Association along with the British Toy and Hobby Association make their predictions about what they think are going to be the best sellers this year. Many organisations publish these predictions of course. Dream Toys though has the distinction that the Toy Retailer Association represents over 75% of the toy trade in the UK - they should have a good idea. They also have a pretty good track record in their predictions, although of course it's hard to know whether that's because they know what people really want - or that they really push the toys they have on the Dream Toys list!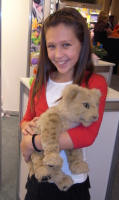 The awards are split into six categories of twelve suggestions each. From these an overall "Hot Dozen" are selected. 72 products in total appear on the lists, the individual categories being :
Boys
Girls
TechZone
Creative
Games
Pre School
If you want to see the winners in each list then please download the official Dream Toys announcement (it's a PDF - but it's not too big!).
I will give you the top 12 Dream toys though - with links through to any that we've reviewed. We may well review a few more in which case I'll update this list.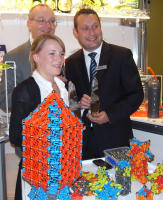 BABY born® with Magic Potty, Zapf Creation® (RRP £33.99)
Bakugan™ Starter Pack, Spinmaster (RRP £12.99)
Ben 10 Deluxe Omnitrix, Bandai (RRP £15.99)
Catcha Beast, Bandai (RRP £19.99)
Cupcake Maker, Character Options (RRP £29.99)
Elmo Live, Mattel (RRP £59.99)
FurReal Biscuit, My Lovin' Pup, Hasbro (RRP £149.99)
High School Musical 3 Musical Dance Mat, Vivid Imaginations (RRP £22.99)
In The Night Garden Upsy Daisy and Her Chase and Play Bed, Hasbro (RRP £34.99)
My Life, Flair Leisure Products (RRP £49.99)
Rescue Pals Swim To Me Puppy, MGA Entertainment Ltd (RRP £29.99)
Star Wars Clone Trooper Voice Changer, Hasbro (RRP £29.99)
We'll be putting together our our own "what's hot for Christmas lists" shortly so let us know if there's anything your think really ought to be on the list!