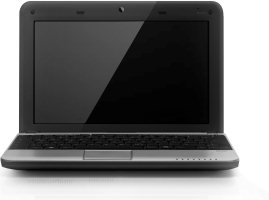 Medion's stylish new black and silver 10-inch notebook is now on sale in Sainsbury's stores nationwide, priced at £299.99 including VAT.

Summary of press information:
With 1GB RAM and an 80GB hard drive, the 1.2GHz Intel Atom-based Medion Akoya Mini E1210's has plenty of storage for personal pictures and videos downloaded via the memory card reader. The Akoya Mini E1210 is small and light enough to be carried in one hand, its bright and clear 10-inch screen is easy to read outdoors and it comes with the latest Draft-N wireless connectivity to make the most of WiFi hotspots.

The Medion Akoya Mini E1210 has a full-sized keyboard, three USB ports and a webcam and microphone for keeping in touch with friends and family.