According to a survey by NDS, 70% of people couldn't live without theirs!
Digital Video Recorders, those rather nifty little boxes that replace your ancient VHS recorder allowing you to record hundreds of hours of TV without a tape in sight, are popular! Just how popular has been illustrated today by the NDS survey of over 1,000 owners. Surprisingly for something so new the DVR is now rated as the third most indispensable household item after the washing machine and the microwave. That's pretty impressive!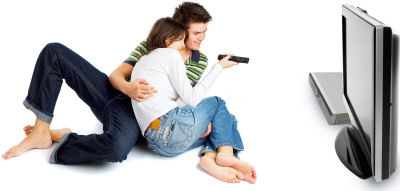 We've reviewed a number of these products from a growing number of manufacturers and they are definitely addictive - once you've had one you'll definitely be loath to let it go again!
People in the survey cite a number of reasons for the popularity of the DVR - the two that ring most true with myself are the convenience (no tapes to find - just press a button, time-record something by selecting it in the schedule, record a whole series) and the role of 'peace maker' in a family where everyone has a different viewing taste. In the 'old days' with only 3 TV channels the likelihood of a clash between individuals was pretty slim - not so with the hundreds of channels now available. With most DVRs on the market being able to record two channels simultaneously there really is no reason to miss out!
In the depths of the biggest credit crunch since the term was first coined (last year) people are making savings - and what better way to save than a night in with full cinema experience (and maybe a nice bottle of red) catching up on the weeks TV? Along with the "Staycation" - the DVR is making "Staying in the new going out!".
We'd love to hear your experience of the DVR sitting underneath your TV. Could you live without it? What's your favourite feature? Is it on your Christmas list? Or do you wonder what all the fuss is about? Drop a comment down below and share your views with the rest of the GadgetSpeak community!