The Good Design Awards (G Mark) is the successor to the Good Design Selection System, which was established back 1957. The Good Design Awards is presented for designs that clearly demonstrate merit in one of a number of categories.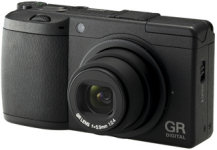 This years 'G-Mark' awards have now been announced and it's good to see some gadgets on the list from some of our favourite companies including Ricoh, Sony and Logitech.
The awards cover the whole of industry, much more than just gadgets, however gadgets were very present in the top 15 awards. Ricoh received a top 15 award for their GR series of digital cameras. I have a fond spot for Ricoh - still owning a now ancient KR-10 35mm SLR - still going strong after 20+ years service. With this in mind it's great to see Ricoh awarded for longevity of design, something very many other manufacturers could well aspire toward! The judges commenting "In the digital camera market, where new products appear in rapid section, this series has always aimed for long-lived design with the high-end amateur users in mind. Ricoh doesn't want its cameras to become mere commodities. I appreciate Ricoh's effort to lengthen the life of their products from an industrial designing standpoint" (read more about the Ricoh award here). It's been a long time since we've reviewed any Ricoh products - I hope that will change!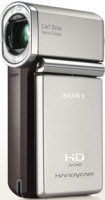 Sony is also in the top-15 with with their HandyCam HDR-TG1 : "This HD camera incorporates sophisticated functions into the world's smallest, lightest body. [...] This is a video camera that will satisfy a wide range of users" (read the HandyCam report here).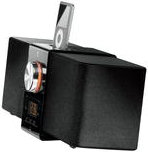 Logitech, another GadgetSpeak favourite was represented with awards for two of it's mice (the V550 Nano and MX1100 Cordless Laser Mouse), an 'illuminated keyboard' and for their 'Pure-Fi Express Plus' - an iPod/iPhone speaker, bringing their tally to 20 awards in the last 6 years. We've not reviewed any of their winning products (yet!).
You can read more about the awards on the G-Mark web-site, be warned though - they are going to win no "good design" awards for their web-site, which is one of the most frustrating I've used!