A Food Processor for All Seasons - the Kenwood Multipro FP730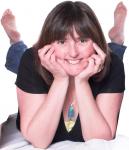 A time saving, easy to use, easy to clean food processor with a multitude of uses to bring the fund back into cooking, and all for just under £100.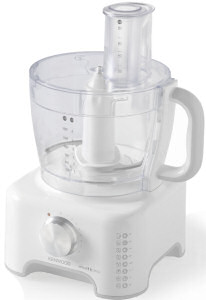 Extending our look at gadgets for your kitchen, this week I tested the Kenwood Multipro Food Processor (Kenwood FP730). Another excuse to donn the pinnie and get cooking! The Multipro has an extensive range of uses, combining as it does the jobs of separate mixer, whisk, smoothie maker, juicer and liquidiser. For anybody who takes their cooking seriously, this food processor can take the place of many individual machines. As with all the Kenwood products I have tested so far, it is terribly easy to understand, to use and to clean. The basic bowl comes with a long list of attachments. It's easiest just to list these first:
mixer with knife blade for general mixing
dough blade for bread making
twin beater geared metal whisk
thin and thick shredding disks grating
julienne style chipper disc

geared citrus Press
mill
mini processor bowl - for small portions, eg pesto
centrifugal juicer - for hard fruits and vegetables
canopy for stopping very liquid mixtures spluttering at you.
I chose to make some basic recipes to try out the various functions, starting with Victoria Sandwich mix. Using the basic bowl and blade attachment, I merrily put in all the ingredients, turned on the mixer for about a minute and high presto, cake mix in 1 minute! Fabulous. And yes the results were perfect. The mixture before cooking was smooth, and the cake rose well and tasted gorgeous.
Next onto the dough blade. I'd not used one of these before, but yet again, popping the ingredients in and mixing for around a minute or two - voilą ! - perfect dough mixture. Now I am becoming a big fan. Usually dough involves me getting very sticky fingers, forgetting to take off my engagement ring, and spending half the afternoon cleaning surfaces, me and my rings. As with the sponge a perfect result.
Same flawless and fast results with the liquidiser. Now I've already tested a Kenwood Smoothie Maker (click here to read that review!), so it was no surprise that the liquidiser did it's job quickly efficiently, without mess, and produced a very smooth, smoothie. The only difference between this and the standalone Kenwood Smoothie Maker is the latter has a tap!
The grating attachments did a fast and fine job. The Julienne style grater is a natty addition and made some wonderfully twee little chips and I can easily see it's uses for preparing vegetables for salads and stir fry.
Meringues are a particular favourite of mine, so I put the mixer blades to test. The blades are very small - so I thought my favourite pavlova recipe would be a challenge for them. But not so. Yet again, astounding results in just a couple of minutes.
Yes, it is sounding too good to be true - so I moved onto the centrifugal juicer. I already have a standalone juicer and I'm not impressed with that either. It seems that hard fruits are just too hard to extract the juice from. With two apples with two carrots I struggled to make one small glass of juice. To be absolutely fair, this is not necessarily the Kenwood's fault - I think it's pretty standard to use a lot of fruit to get very little juice and my preference would be to stick with the carton stuff, even if it's not so fresh. I am lead to believe that 'serious' standalone juicers will extract much more of the juice and leave a lot less pulp, but I've yet to test one of those. So let's just say the jury is out on this particular attachment.
I didn't test out the Mill, for not knowing quite what it was useful for!! But it has little holes to shake things out of top of this attachment. Perhaps readers have some good ideas for this part!
Along with the Food Processor, there is a lovely little recipe book, that could keep me cooking for ages with its ideas for main meals, soups, bakery items and puddings.
The unit can be stored on your work surface without taking up much space. The bowl sits directly on top of the electrical base and switches, unlike many other machines that have the controls on the side. This also allows room for a fairly large mixing bowl. A storage unit for the smaller attachments sits on top of the bowl when not in use, and the bowl lid goes on top of this. The storage bowl is quite handy, although I couldn't quite work out how to get all the small attachments in neatly. You would also still have to find a shelf in a cupboard for the larger attachments such as the liquidiser and the two juicers. Still it's probably a lot less space than lots of individual machines.
On balance, I think this is a fabulous machine. It does pretty much all the automated jobs I can think of in food preparation. It is very reasonable value for money and works easily and efficiently. It's only when you test a product like this that you realise just how much hard work doing things by hand can be, and how much more fun cooking is with such a time saving device.
You can buy the Kenwood Multipro FP730 both Amazon and John Lewis £99.95