Stop-Motion Video Package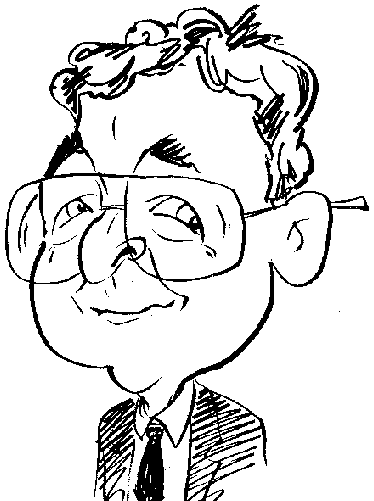 If you enjoyed the Wallace & Gromit Claymation shorts then you might like to try your hand at creating your own videos using stop-motion captures.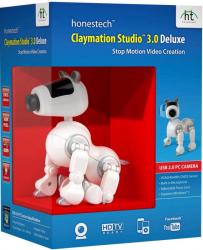 click image to enlarge
I have to admit to being a little nonplussed when this next product arrived. As I struggled to think of who would send me a small toy dog with articulated limbs, a closer examination of the package revealed that the product was Claymation Studio 3.0 Deluxe and it came with a plug & play USB PC camera in the form of the dog mentioned earlier. A 115cm USB lead is provided in the box and I will leave it to you to guess where you insert the lead into the dog's body. Suffice to say it brought back memories of my recent colonoscopy.
Although the folded one-sheet list of instructions indicated that the camera should be attached prior to installing the software, it does not really matter one way or the other. The Claymation software will recognise any attached cameras and allow you to select the one you want to use and change it whenever you feel it necessary. Setting up the supplied camera turned out to be a little of the fiddly side. It had a habit of toppling over if the legs were not positioned just right while the lens was initially badly out of focus until manually adjustment was carried out. Once the proper adjustments were carried out then this dog camera performed its tasks adequately.
As part of the software installation, copies of Quick Time and Adobe Reader will be added to your system. If newer versions of these two items are already present, the warning messages that appear might be a little disconcerting for the novice user but they do not interfere with the completion of the instillation. You will need to enter a 25-character serial number before running this software and you will be offered the opportunity to register the product online which gives you access to free tech support and protects your product key in the case of a mishap.
When you first run the Claymation Studio software, the main interface will be overlaid by the settings dialogue box. There are options to make various adjustments including selecting the camera to be used for capturing audio and video content. You can make adjustments to supported capture sizes, frame rate and the destination folders to be used for storing the video and audio content. You can bring up this settings box at any time and make adjustments to the various settings.
Claymation is based on a series of still images captured using stop-motion techniques. The Claymation Studio interface operates in capture and playback modes which you can switch between by clicking on the appropriate button or any of the VCR-like controls that sit between the main viewing window and a storyboard pane running across the bottom of the screen. Positioned alongside the viewing window is a tabbed Control Panel that slows you to switch between the areas of Camera, Chroma Key, Rotoscope and Audio.
The Camera tab lets you adjust the brightness plus mirror or flip the image; select audio options; adjust the size and turn on/off a grid feature to help with the positioning of objects and characters; plus draw images on the scene. Both the Chroma Key and Rotoscope tabs allow you to turn on/off their particular features. With Chroma Key you can select a colour mask from a palette or image while the Rotoscope provides you with the ability to insert a background image into a scene. Audio can be recorded using the camera's built-in microphone while there is also an option to include pre-recorded background music with a fade in/out feature.
When creating your stop-motion videos, you will need to grab individual images. An onionskin tool allows you to overlay previous frames on top of the current view to help with placement and movement. A slider bar lets you adjust the transparency level of the overlaid frames. As each frame is captured it is added to the storyboard and numbered. The various scenes appear as thumbnails which can be large, medium or small depending upon how many you want to see at one go.
A selection of tools is supplied for adding a title and ending frame with text using any of your fonts and an image. You can import a file or image with a Chroma Key and delete unwanted frames. If you need to reposition a frame then you need to use copy & paste rather than the more convenient drag & drop. Timings are displayed above the storyboard.
Your work can be saved as a project or converted into a format that can be used by other applications. You have a choice of saving movies as WMV, MPEG1, MPEG2 or HDMPEG. There are also options to create movies that can be played on various members of the Apple family or PSP plus you can upload movies to YouTube and Facebook.
Claymation Studio 3.0 Deluxe should not be regarded as a serious tool for creating stop-motion video even though it can produce good results. It is a fun tool that will appeal equally to the young and young-at-heart members of the family. Attractively priced (remember you do get a camera that could double as one of the characters in your creations) at £39.99. System requirements call for a 1.8GHz processor with 256MB of RAM, 50MB of hard disk space, DirectX 9 running Windows XP and later.
http://www.honestech.com/main/claymation-studio-30-deluxe.asp