Murder and Werewolves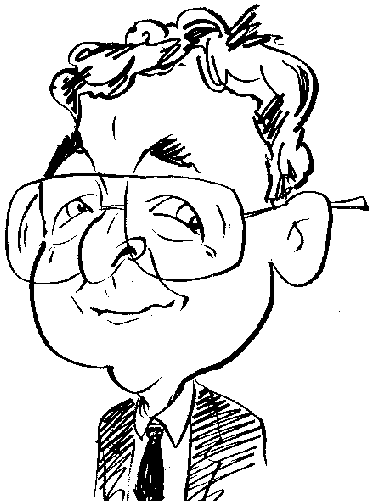 As an unnamed detective you are sent from the capital to investigate a series of murders and rumours of a werewolf being responsible that have left the citizens of a small city in fear of their lives. This is the premise behind Shadow Wolf Mysteries: Curse of the Full Moon, a Hidden Object Adventure game that is currently available from Focus Multimedia in Collector's Edition format.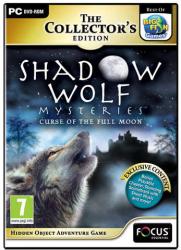 click image to enlarge
As is usual with Collector's Edition format, you get the main game, spread over eight chapters, with an integrated Strategy Guide plus a bonus chapter, wallpapers, screensavers, concept art and a soundtrack with sheet music. You will need to complete the main game before gaining access to the bonus items.
When starting the game you have a choice of playing in Regular or Expert mode. Selecting Regular mode brings the benefit of the Skip and Hints features recharging at a faster rate. You will also find that active zones are highlighted with sparkles. In Expert mode recharging will take longer and active areas are not indicated making for a greater challenge.
As with all the narrative passages and conversations during the game, the opening story setting sequence, with well drawn scenes that include animation, makes use of actual voices to deliver the dialogue along with printed text. An interactive tutorial option is available at the start of the game. This feature will introduce the basic concepts of the game by explaining about the different types of cursor and the Hidden Object lists of items to be located.
The usual hand and magnifying glass cursors are used to indicate when you can interact or inspect an area or object. Walking feet appear to show the directions in which you can move between locations when in adventure mode.
Two colours are used to display the items to be located in a Hidden Object scene. Items coloured white are visible or only partly obscured while those coloured yellow need further action to be implemented before they become available. This action could require you to open something or click on another object to reveal it. A Hints feature will enclose a random item within three red lines when it is selected. At the successful conclusion of each Hidden Object scene you will be rewarded with one of the items from the list. This item will be automatically added to your inventory. While some Hidden Object scenes will be repeated, the list of items will be different.
Initially concealed until your mouse cursor touches its label, the inventory consists of circular containers to hold the items which have been collected or awarded. Red chevrons at each end of the inventory allow you to scroll through the content when there are too many items to display on one screen. In order to use an item from the inventory, you will need to select it before dragging it to the appropriate location and then clicking when you want to use it.
Positioned at the left end of the inventory are the main menu option and the Strategy Guide which provides instructions on how to proceed and carry out various actions. Moving to the opposite end of the inventory, you will find your journal which automatically records your progress and any information and clues that you have discovered.
In order to complete this game you will need to visit the various locations making up the environment on numerous occasions. This will require a lot of retracing your steps as you move backwards and forwards from site to site. In many cases you will need to leave your current location to collect a particular item stored in a previously visited location and then make an immediate return. In such cases the required item will only be made available at the appropriate time.
At various stages during the game you will need to complete one of the puzzles that block your progress. Generally some effort has been made to ensure that the puzzles fit the style of the game and the purpose to which they have been placed. When tackling a puzzle, the journal will be replaced by the Skip option and the inventory will become a Help feature explaining what is required with the current puzzle. The puzzles are both inventive and challenging.
While many of the tasks in this game can be completed with a single mouse click, there will be occasions when you will need to click several times before you get the desired reaction. This feature certainly adds to the difficulty of completing the game and moving on to the bonus chapter and the apprehension of the main culprit.
With excellent graphics, some interesting animations, appropriate sound effects, background music and voice acting, this game will keep you entertainment for a number of hours. Priced at £10.20, the game requires a 1.4GHz processor, 1024MB of RAM, 662MB of hard disk space running Windows XP and later.
http://www.focusmm.co.uk/shop/Shadow-Wolf-Mysteries-Curse-of-the-Full-Moon-Collector-s-Edition-pr-1765.html