Photoshop and Premiere Elements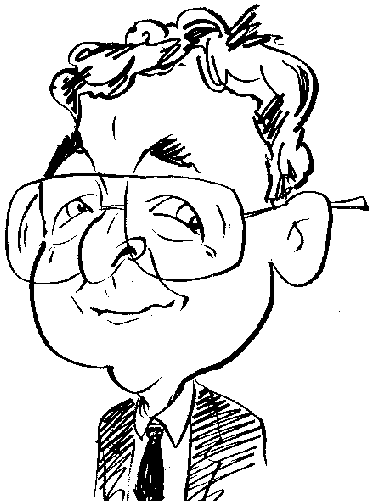 If Adobe Photoshop and Premiere titles are beyond your budget then alternatives are still available from Adobe.
While Adobe is ideally placed to dominate the high-end of the photo-editing and video creation markets with its Photoshop and Premiere products, the company understands that for many these titles are beyond their price range. As a result Adobe has come up with Photoshop Elements, now up to version 4, and Premiere Elements version 2. While both titles are available as standalone products, Adobe has also bundled them together with a cost saving to tempt users to adopt both offerings.
While on the subject of price, letís deal with that aspect first. If you purchase either product as an individual item it will cost £69.99. However by taking the plunge and opting for the bundle, one box instead of two, you will need to hand over £99.99. By my calculations that is a saving of £39.99 which is enough to add Adobe Photoshop Album to your shopping basket.
Photoshop Elements 4 is currently only available as a Windows product although a Mac version is expected to follow. An obvious attempt has been made to increase ease-of-use with Elements retaining many of the features found in the main Photoshop title. I have to say that this has been a successful attempt. The programís interface is clear and well set out and the product has numerous features to appeal to those interested in photo-editing and image management.
Elements has an image browser that will automatically find images on your hard disk, digital camera or memory card. It is also intelligent enough to keep a watch for any new images that might be introduced over time. Images can be viewed in full screen mode or as thumbnails with user-defined settings. Photos can be compared side-by-side or stored in stacks to free up viewing space in the browser. Searches can be carried out using various criteria including that of Faces. While not 100% successful, balloons do tend to confuse it, the ability to search for faces can be a great time saver Ė however it has to be a human face as it does not work with animals or intergalactic relatives.
When images need to be edited then Photoshop Elements has an Auto Smart Fix facility. This will take care of tasks such as dealing with Red Eye, fixing flaws and adjusting colours and contrast. In some cases fixes can be directed towards a specific area or the whole image. A Selection Brush can be used to indicate areas while the Magic Selection Brush makes it easier to quickly pick out an object to carrying out editing tasks.
Photoshop Elements allows you to create panoramic views by stitching images together; adjust skin tones; and build up a slideshow complete with audio commentary, transitions and pan effects. Content can be burned to appropriate media or posted on the Web as your own picture gallery.
Premiere Element 2 for Windows provides home-video editing capabilities for the enthusiast. You can accept the default interface layout or create one that suits your style of working. Panels are available for displaying files to be used in a project; monitor clips; and build up a video within a timeline environment.
Whether you are working with a DV camcorder, set-top recorder, digital camera or even a mobile phone, Premiere Elements 2 will transfer the content to your computer and store it in user-designated locations. Clips can be trimmed and split into segments. Transitions and effects can be added using appropriate on-screen palettes using presets of developing your own custom effects. Audio tracks can be laid down and when appropriate converted into Dolby stereo. Title screens and credit lists can be added to your work plus any menus that are required. Finally you can burn your work to DVD with support for most of the common video formats.
The system requirements for Photoshop Elements 4 are a Pentium III 800MHz, Windows XP, 256MB RAM and 900MB of hard disk space or later. Premiere Elements 2 specifications are slightly higher. You will need a Pentium 4, Windows XP 256MB RAM and 4GB of available hard disk space.
This is an excellent package for those interested in working with digital still images and video. Even if just one aspect fits your needs, then the option is available to purchase just the appropriate application.